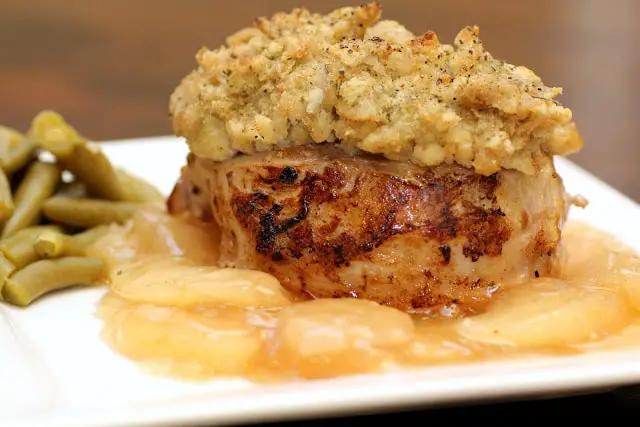 I wanted to make something a little out of my comfort zone, so I chose this recipe. I've never made pork chops before, and this recipe just was so different that I had to try it. It was actually surprisingly easy! Even better then how easy it was, was how yummy it turned out. Which surprised me, because I was kind of planning on all the flavors not mixing together that well, but it totally did. The salty stuffing and the sweet apples are perfect with the pork. My husband described it as a Thanksgiving dinner all in one bite. The other thing I really liked about this recipe is, it feels so formal. As if it were something that you ordered at a fancy restaurant. But as complex as this dish seems, it's so easy to prepare. A definite must try!
6 boneless pork loin (1 inch thick)

1 tablespoon vegetable oil

1 package (6 ounces) crushed stuffing mix

1 can (21 ounces) apple pie filling with cinnamon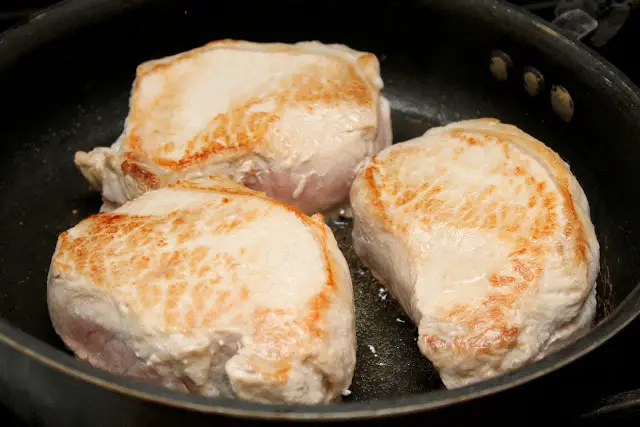 In a large skillet, brown pork chops in oil over medium-high heat. Meanwhile, prepare stuffing according to package directions.
Spread pie filling into a greased 13-in. x 9-in. x 2-in. baking dish. Place the park chops on top; spoon stuffing over chops.
Cover and bake at 350 degrees for 35 minutes. Uncover; bake 10 minutes longer or until a meat thermometer reads 160 degrees.
Recipe from Taste of Home Winning Recipes