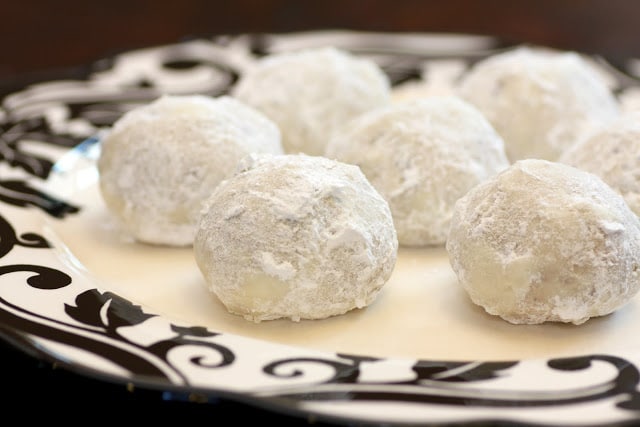 I was craving these yesterday, so I had to make them! I usually make these cookies to go onto my goody plates at Christmas time, cause I think they kind of look like snowballs, so they go with the theme. But also because they are amazing and it's something I'm proud to give away to friends as something I made! It's one of those cookies that everyone loves. And they are so easy. There is really no way to mess these up as long as you don't burn them. You don't need to space these out like a normal cookie either. You can put them right next to each other because they just bake up a little and don't spread out like a normal cookie. Which means, load up your dough all on one baking sheet. No need to bake a second round of cookies. I like to double up this recipe because it really doesn't make very many but other then that these cookies are to die for! Hope you enjoy 🙂
Ingredients
1/2 cup butter
2 tablespoons confectioners' sugar
1 cup flour
1 cup chopped pecans
1 teaspoon vanilla
Directions
Cream together butter and sugar until light. Add flour and vanilla. Mix just until incorporated.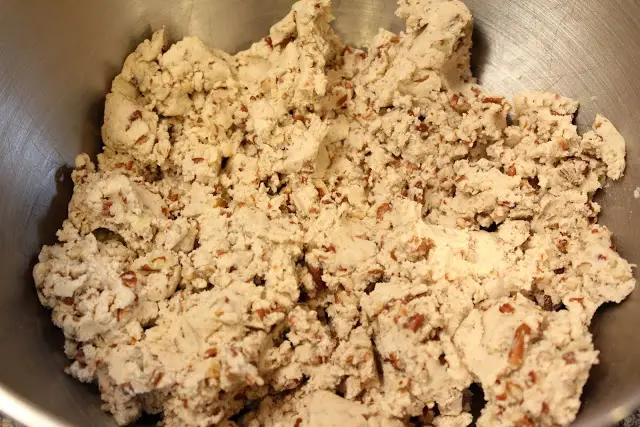 Add in the pecans and mix well.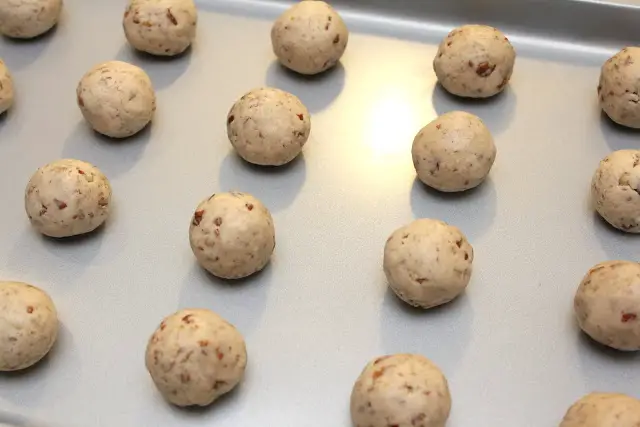 Roll dough into 1 inch balls. Place on greased baking sheet. If desired flatten slightly. Bake at 300 degrees for 25 to 30 minutes. Roll in additional confectioners' sugar while warm. Let cool, roll again in sugar. Be careful to bake only until a light brown color. Cookies may be stored for several days with a light dusting of confectioners' sugar before serving.
Recipe from De Grazia and Mexican Cookery