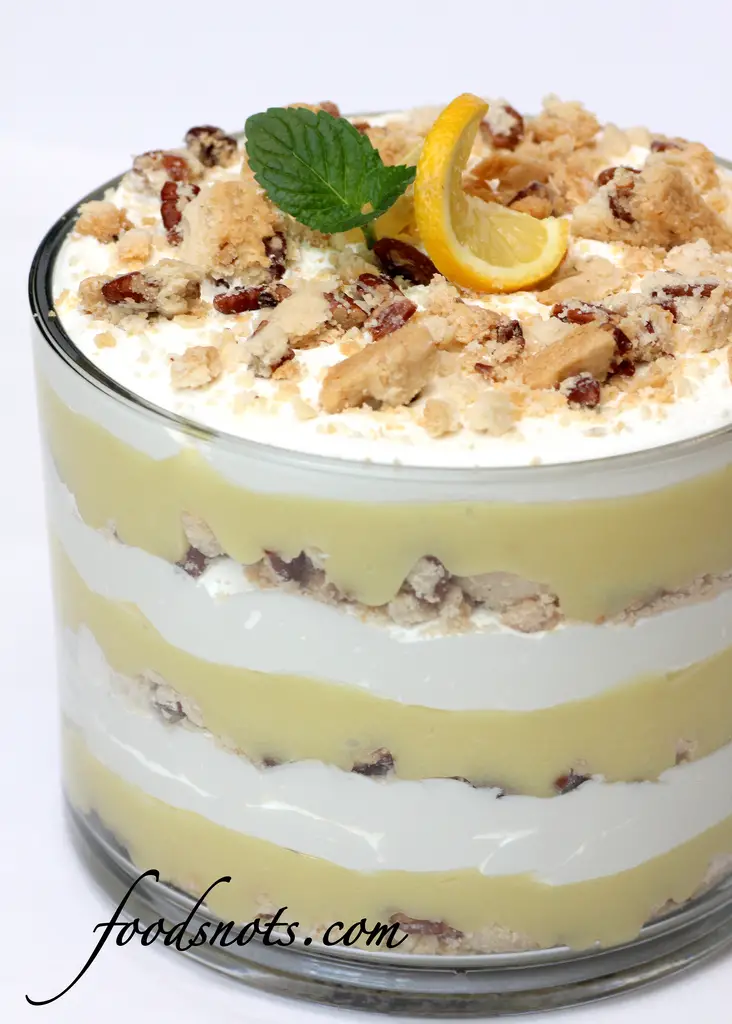 I don't know why, but I have been in such a funk these last couple of days. I'm just in like a "whatever" mood. I don't feel like posting or cooking. It's so weird. So I'm trying to kick myself out of it.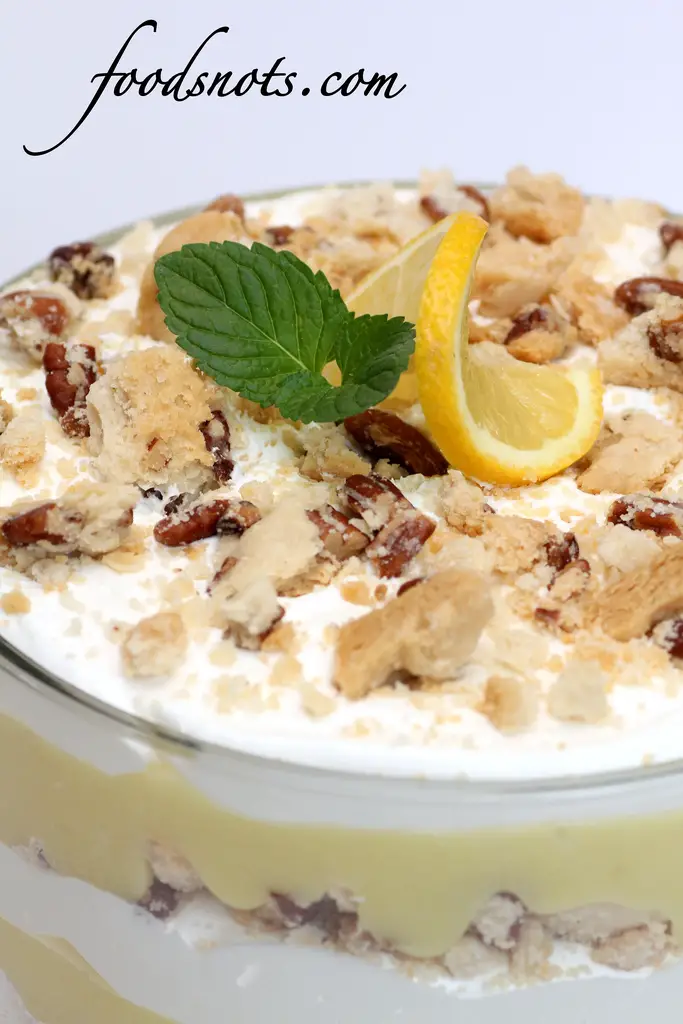 I have been totally in love with my trifle dish lately, so I had to make another one, especially when I saw this gorgeous dessert. (Crap, I'm still not feeling it.) K, so sorry about my funk. Totally try this recipe. It's really amazing. It's just like a lemon bar, but scaled up a few notches. It's creamy, and crunchy, and oh so lemony! Enjoy!!
Lemon Bar Trifle
Crust
2 cups all-purpose flour
1 cup chopped pecans
1 cup butter, melted
Lemon Layer
1-1/2 cups sugar
1/4 cup cornstarch
1/4 cup all-purpose flour
1-3/4 cups cold water
3 egg yolks, beaten
2/3 cup lemon juice
2 tablespoons butter
4 teaspoons grated lemon peel
Cream Cheese Layer
1 package (8 ounces) cream cheese, softened
3 cups confectioners' sugar
1 carton (8 ounces) frozen whipped topping, thawed
In a small bowl, combine flour and pecans; stir in butter. Press into an ungreased 13-in. x 9-in. baking dish. Bake at 350 degrees F for 18-20 minutes or until lightly golden brown. Cool on a wire rack.
In a small heavy saucepan, combine sugar, cornstarch and flour. Stir in water until smooth. Cook and stir over medium-high heat until thickened and bubbly. Reduce heat; cook and stir 2 minutes longer.
Remove from the heat. Stir a small amount of hot mixture into egg yolks; return all to the pan, stirring constantly. Bring to a gentle boil; cook and stir 2 minutes longer. Remove from the heat. Gently stir in the lemon juice, butter and lemon peel.
Transfer to a large bowl. Cool to room temperature without stirring. Cover surface with waxed paper; refrigerate until chilled.
In a large bowl, beat cream cheese and confectioners' sugar until smooth. Fold in whipped topping. Crumble the baked pecan mixture; set aside 1/2 cup for topping.
Just before serving, in a 3-qt. trifle bowl, layer 1 cup each pecan mixture, lemon mixture and cream cheese mixture. Repeat layers twice. Sprinkle with reserved pecan mixture. Refrigerated leftovers.