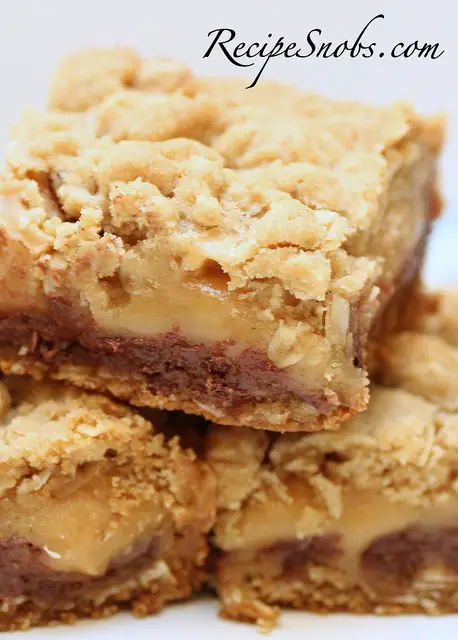 Finally feeling a little better today. That flu, or whatever it was, had me down for the last 8 days straight. It was so awful. Head pounding all the time, and if you weren't sleeping or laying down is was like the world was spinning all around you.  Now I'm getting better. Still not 100% back to normal, but good enough to be up and moving around. Thank heavens!! But now to tackle the house. Ugh!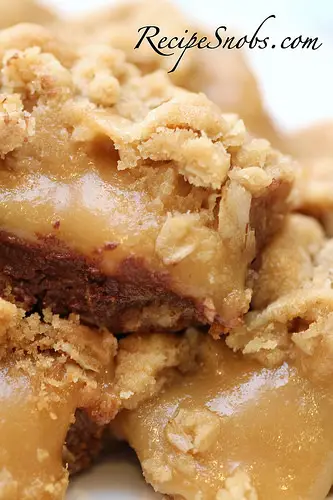 I had made these a while back, but haven't been feeling good enough to bake or cook, so I decided to pull this out of my photo stash. This picture was after I decided to take my cooled Carmelitas and reheat them before taste testing. I couldn't resist the way the caramel was spilling out like that. I had to take a picture. So yummy. I think the only thing I would have done differently is used dark chocolate instead of the milk chocolate chips, but that's only cause I have a thing for dark chocolate 😉 Seriously amazing. Like a oatmeal cookie in a caramel lava waterfall with just a dash of chocolate. You gotta try this!!
Carmelitas with Homemade Soft Caramel
1 batch homemade soft caramel recipe (see below)
3/4 cup butter, melted
3/4 cup brown sugar, packed
1 cup flour
1 cup rolled oats
1 teaspoon baking soda
6 ounces semisweet chocolate chips
Soft Caramel
1/2 cup butter
1 cup sugar
3/4 cup brown sugar, packed
1/2 cup light corn syrup
1 cup heavy cream
1/2 cup sweetened condensed milk
1/2 teaspoon vanilla extract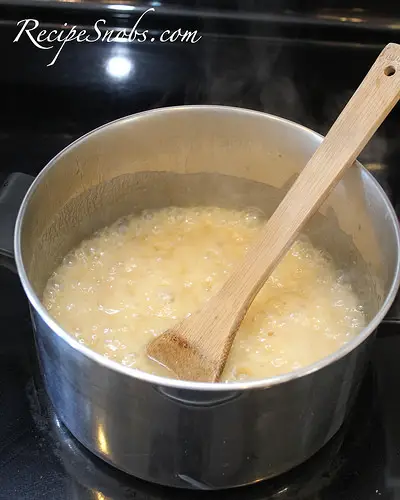 Start off by preparing caramel. Combine all caramel ingredients in a medium saucepan over medium-high heat. Stirring occasionally bring to a boil.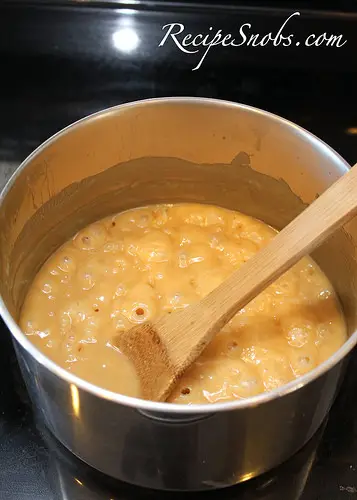 Once mixture comes to a boil reduce to medium heat so that mixture stays at a steady, moderate boil.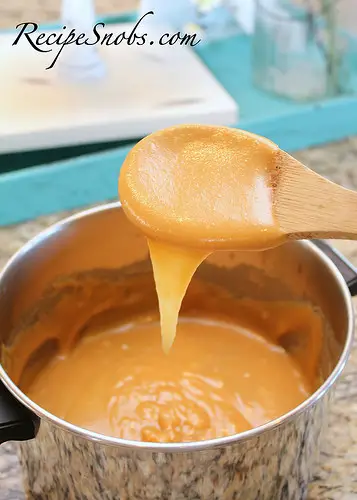 Cook mix for about 15 minutes, stirring frequently, until caramel starts to thicken and mixture resembles a golden color. Set aside.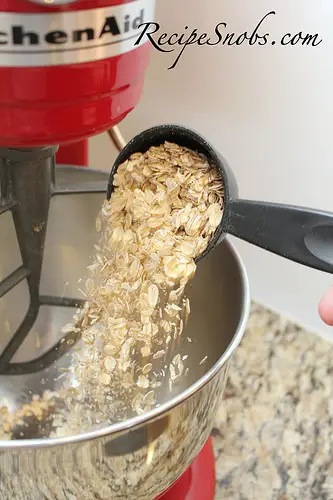 In a separate bowl, combine melted butter, brown sugar, oats.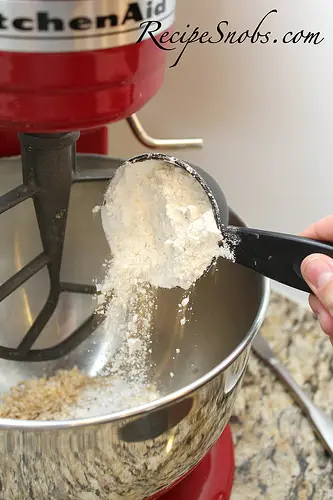 Flour.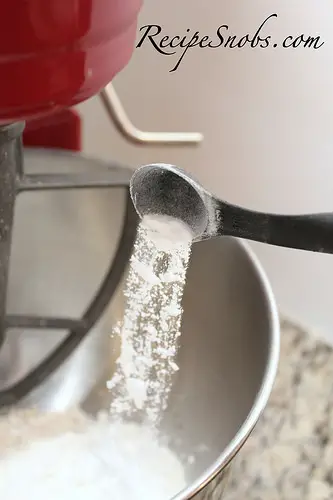 And baking soda.
Pat half of the oatmeal mixture into the bottom of an 8×8" pan. Bake at 350 degrees for 10 minutes.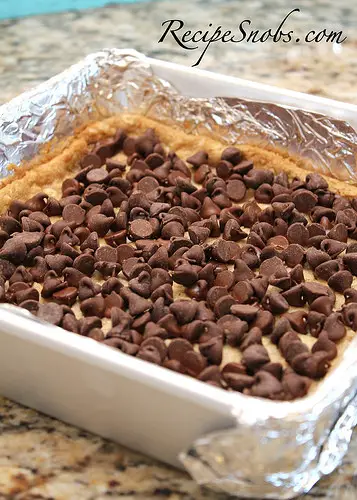 Remove pan from oven and sprinkle chocolate chips over crust.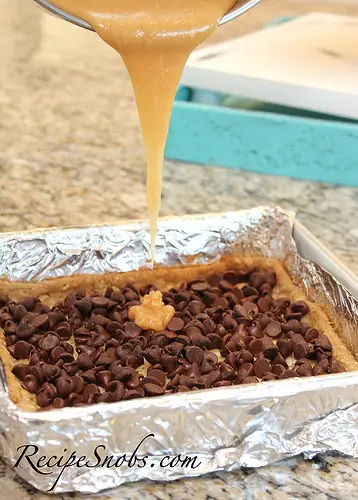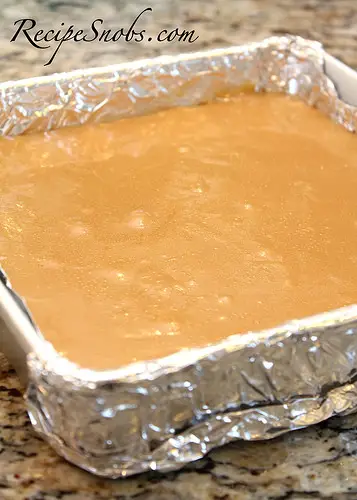 Pour caramel mixture over chocolate chips.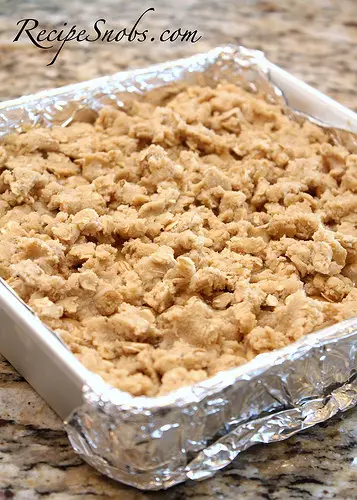 Crumble remaining oatmeal mixture over caramel. Return to oven and bake an additional 15-20 minutes, until the edges are lightly browned. Remove from oven and cool completely before cutting. When Carmelitas have cooled to room temperature, cut and serve.