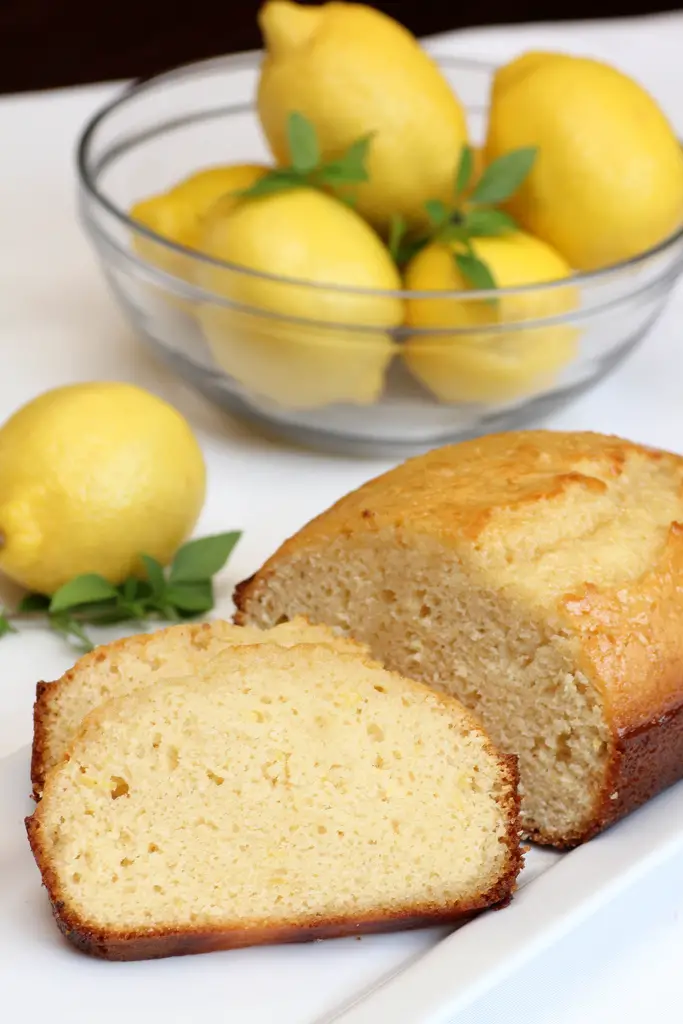 I'm back!! Last week I came down with a little stomach bug, so I took a little time off from cooking. Nothing really sounds good when your tummy feels yucky, but now I'm back, and I wanted to make something a little refreshing after my week. This isn't really a "fall" food, but I love lemon so I'm making an exception. This lemon bread is amazing. I make it at least a couple times a year, but there is a couple things about the recipe that I've changed over time. For one, the recipe tells you to cook the syrup for about 5 minutes. Don't Do This!! The first time I made this bread I cooked my syrup for 5 minutes and it was thick and sticky and it wouldn't soak into the bread. So when making your syrup put over medium-low heat just until the sugar dissolves and the syrup goes from cloudy to clear. Also, I make extra syrup to go over my bread. This might be just a personal preference, but the bread really did need a little extra in my opinion. So I times the recipe by 1 1/2. I do the 1/3 cup of sugar plus 2 tablespoons, and then I use the juice from 1 1/2 lemons. Also, just a few more quick tips. When pouring the syrup over the bread, go slow. The slower you pour the more the juices will soak into the top of the bread and not run down the sides. Make sure you put the syrup over the bread when both of them are hot too. You would think that cold bread would soak up the syrup better, but it doesn't. Try to time making your syrup so right when you pull the bread out of the oven you are finishing the syrup and can pour it right over your bread. It really makes a huge difference. I'm making this recipe sound complicated, but it's really not, and it's so yummy. Refreshing, fluffy, and oh so lemony!! Enjoy 🙂


Old-Fashioned Lemon Bread
1 1/2 cups all-purpose flour
1 cup granulated sugar
1 teaspoon baking powder
1/2 teaspoon salt
2 large eggs
2/3 cup (5 fluid-ounce can) evaporated milk
1/3 cup olive or vegetable oil
1 1/2 teaspoons grated lemon peel (about 1 lemon – reserve lemon for later use)

Lemon Syrup (recipe follows)
Preheat oven to 350 degrees. Grease and flour 8×4-inch baking pan.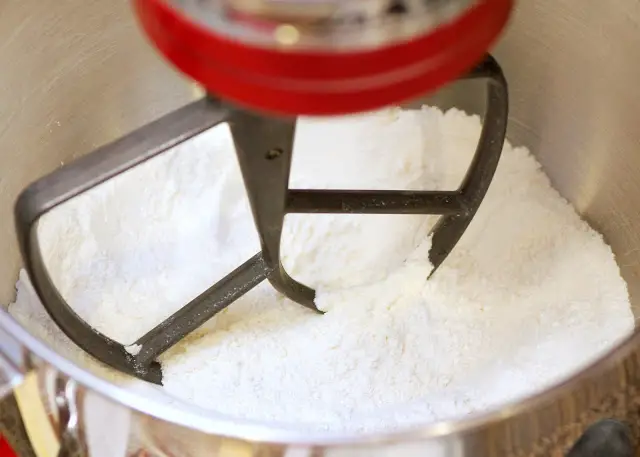 Combine flour, sugar, baking powder and salt in large bowl. Beat eggs, evaporated milk, oil and lemon zest together in medium bowl.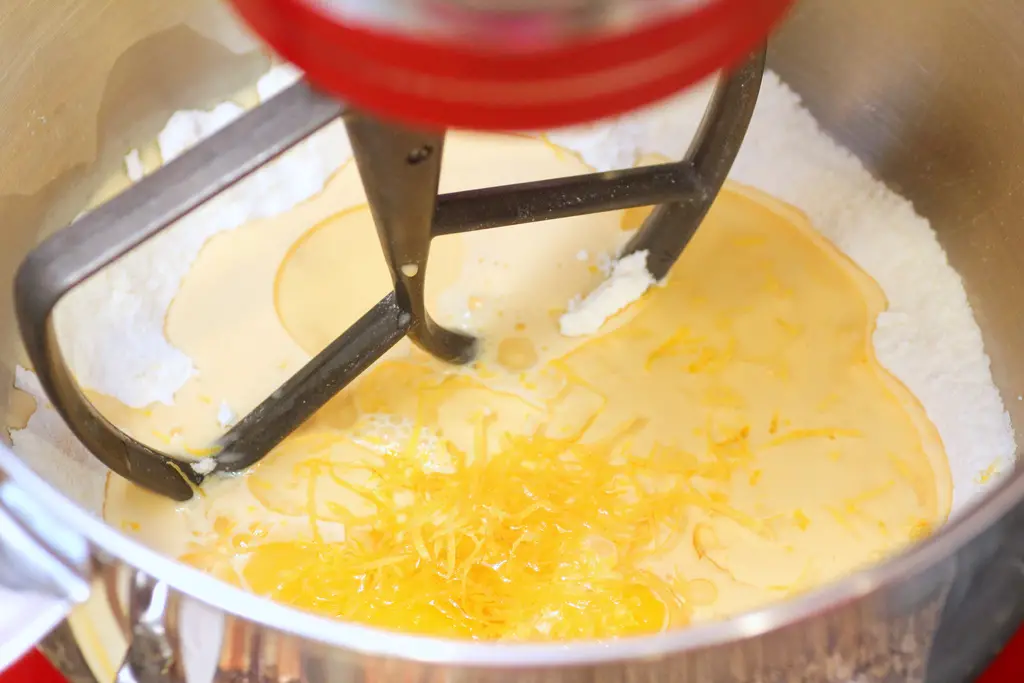 Pour egg mixture into flour mixture.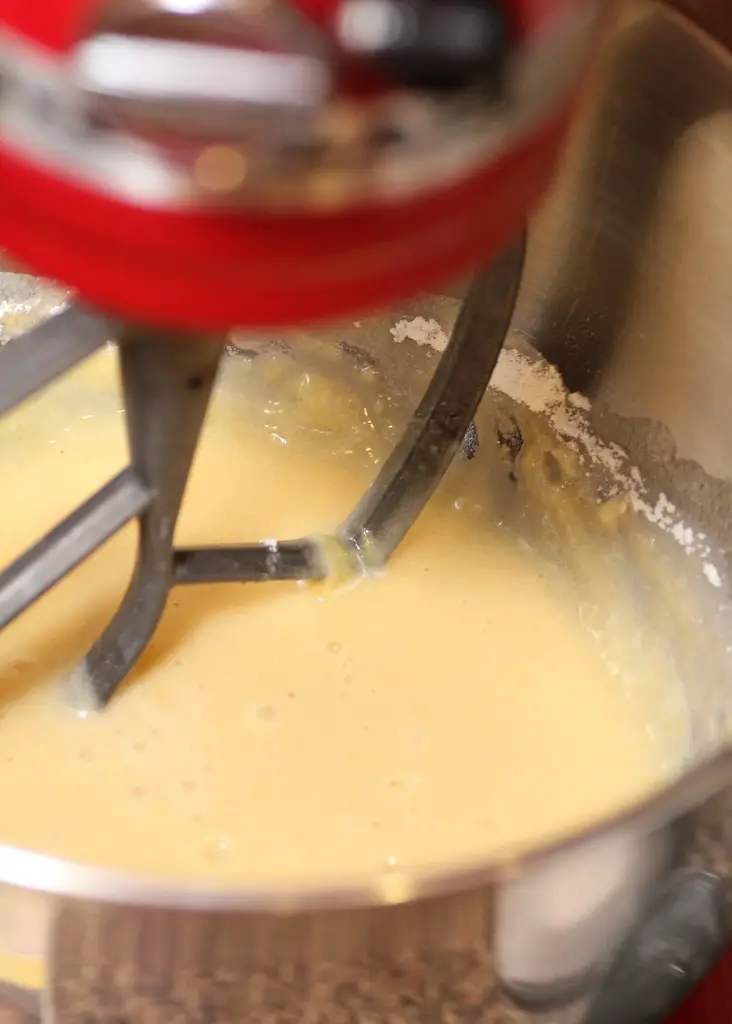 Stir until just combined. Pour into prepared pan.
Bake for 55 to 60 minutes or until wooden skewer inserted in center comes out clean. Using the skewer, poke numerous holes in the hot bread, piercing all the way to the bottom.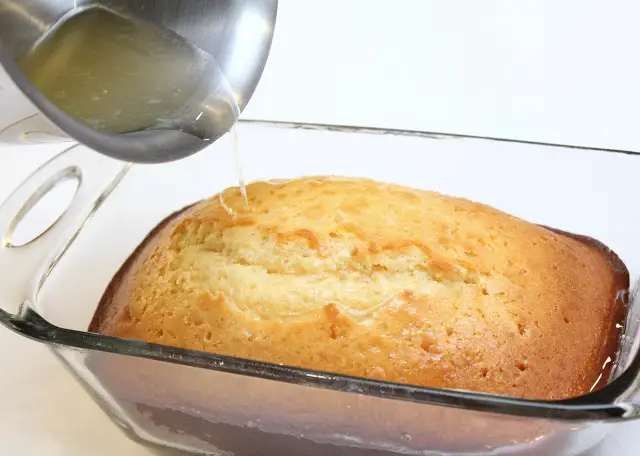 Slowly drizzle the hot Lemon Syrup over the bread (Syrup will soak into the bread). Cool on wire rack for 15 minutes; run knife around edge of bread. Remove bread to wire rack to cool completely.
1/3 cup granulated sugar and 1/4 cup lemon juice (1 lemon) in small, heavy-duty saucepan. Cook over medium-low heat, stirring constantly, for about 5 minutes or until sugar is dissolved and a light syrup is formed.
Makes 1 loaf (10 servings)
Recipe from Toll House Nestle Holiday Favorites