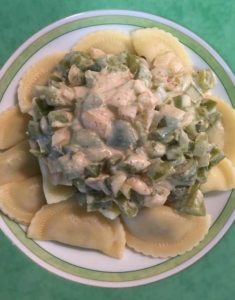 The Ravioli I used for this recipe had a pesto cheese filling. That's why I wanted to try a different sauce to go with it. I thought these Ravioli in combination with a sauce based on tomato would not really match my taste buds. Green capsicum (green pepper) cream cheese and sour cream are the main ingredients of this tasty recipe.
For dinner we were only me and my husband, that's why the ingredients are for 2 servings only !
We need:
1 green capsicum (large size)
1/2 onion cut in small pieces
1 garlic glove
2 spoons chream cheese
2 spoons sour cream
olive oil
water
butter
salt
fresh grinded pepper
nutmeg
And of course we need also Ravioli – best to prepare them yourself (not part of this recipe) or buy fresh made Ravioli from your deli (that's what I did today).
Preparation:
Wash and cut capsicum in small pieces – about 5 to 10 mm or your liking. Cut 1/2 onion in little pieces (bit smaller than the capsicum). Cut garlic into even smaller pieces, or squeeze to your liking.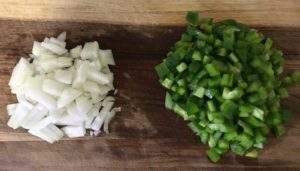 Heat the olive oil in a fry pan on max heat. When hot and thin fluid add the onions and a little later the garlic. Tip: Garlic tends to get cooked and brown a bit faster than onion, that's why I always add garlic a little later.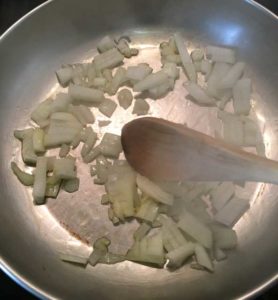 Reduce heat to medium to high and add the capsicum pieces. Now cook for 2-3 minutes – not longer because we want the capsicum not overcooked!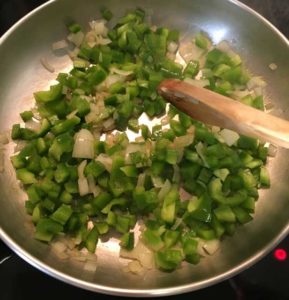 Add the cream cheese and the sour cream. For the whole process don't forget to stir regularly.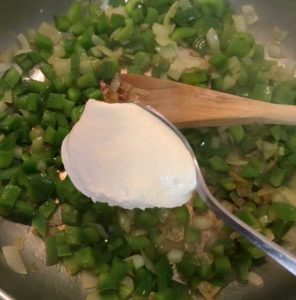 You may need to add some water to keep the consistency fluid to creamy. Without adding water it might get too sticky.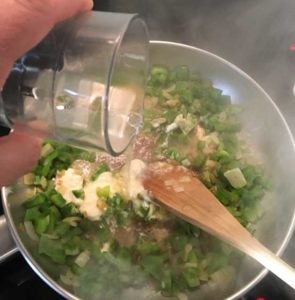 Now add a few pinches of salt to your liking. Grind fresh pepper over it and add a pinch of nutmeg powder. Nutmeg goes very well with cream cheese and sour cream and adds a bit of an exotic taste. Let cook for another minute or so and add a bit of butter.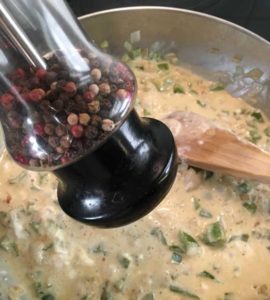 In the meanwhile you have cooked the Ravioli to al dente.
Time to serve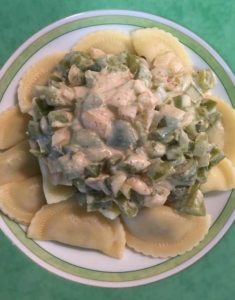 Guten Appetit !