This is another cupcake I made for my sister's wedding. It's a light coconut cupcake with buttercream frosting and I made a fondant beach ball as decoration. I actually didn't make the fondant. I just bought some from Hobby Lobby, and then I rolled it out and cut it into the desired shapes. Initially I made this cupcake with chocolate buttercream frosting, but I felt like the chocolate competed with the coconut instead of complimenting it. So I tried it with just plain buttercream frosting instead and it turned out perfectly. Hope you enjoy 🙂
Ingredients
3/4 pound (3 sticks) unsalted butter, room temperature
2 cups sugar
5 extra-large eggs at room temperature
1 1/2 teaspoons pure vanilla extract
1 1/2 teaspoons pure almond extract
1 1/2 cups self-rising flour
1 1/2 cups all-purpose flour
1 teaspoon baking powder
1/2 teaspoon baking soda
1/2 teaspoon kosher salt
1 cup buttermilk
14 ounces sweetened, shredded coconut
Directions
Preheat the oven to 325 degrees.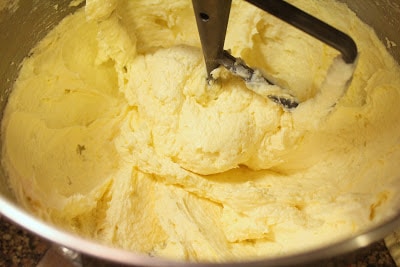 In the bowl of an electric mixer fitted with the paddle attachment, cream the butter and sugar on high speed until light and fluffy, about 5 minutes. With the mixer on low speed, add the eggs, 1 at a time, scraping down the bowl after each addition. Add the vanilla and almond extract and mix well.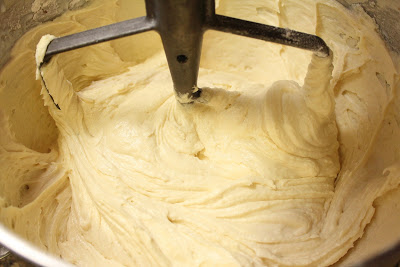 In a separate bowl, sift together the flour, baking powder, baking soda, and salt. In 3 parts, alternately add the dry ingredients and the buttermilk to the batter, beginning and ending with the dry. Mix until just combined. Fold in 7 ounces of coconut.
Line a muffin pan with paper liners. Fill each liner 3/4 the way full with batter. Bake for 25 to 35 minutes, until the tops are brown and a toothpick comes out clean. Allow to cool in the pan for 15 minutes. Remove to a baking rack and cool completely.
Meanwhile, make the frosting.
4 eggs, room temperature
1/2 cups sugar
1/2 cup dark corn syrup
1 cup confectioners' sugar
10 ounces butter (2 1/2 sticks), cubed and at room temperature
In a large mixing bowl, whip the eggs until light and fluffy.
In a small saucepan bring 1/2 cup of sugar and the corn syrup to a boil. Slowly drizzle the sugar mixture into the mixing bowl with the eggs. The mixture should be on low speed until you finish drizzling in all of the sugar mixture.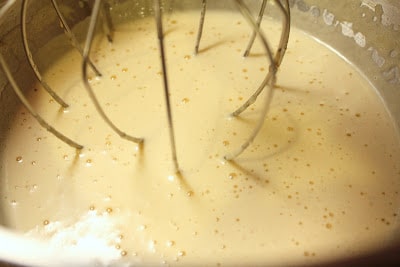 Once the entire mixture of the sugar is incorporated, add confectioners' sugar and slowly add the butter peices. Only add more butter when you can no longer see the previously added pieces. It will go fast at first and then slow down. Continue to whip until the mixture is creamy. Spread over cupcakes only after they have completely cooled.
Recipe from foodnetwork.com