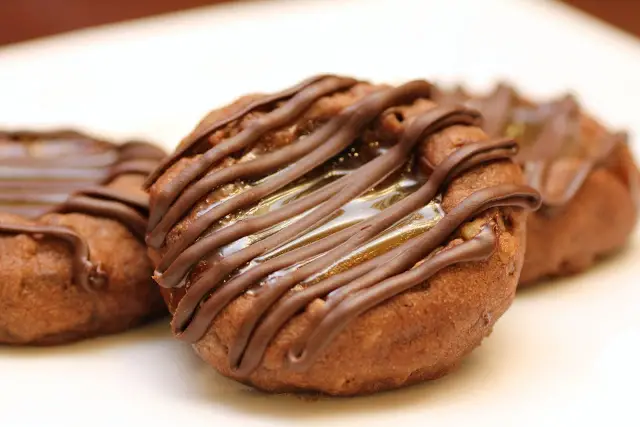 So, I have been so busy preparing goodies for the Bake Sale I'm helping out with Saturday, that I really haven't had time to actually sit down on my computer and blog any of the recipes I'm making. But I quickly wanted to add a fun recipe. I was thinking about making these for the bake sale, but they are kind of a intricate cookie, and they take a little more work, so I decided against it, but they are so super yummy. On that note I would just like to say, these cookies were a pain in the butt to get them to turn out. I don't know if the person that created this recipe actually made the recipe before assembling the instructions, but I followed the directions perfectly and came out with this.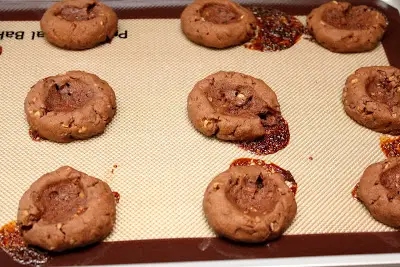 The original recipe says to make your little cookie bowls and fill them half way full of caramel, then bake for 15 to 18 minutes. Yeah, after 10 the caramel had completely melted through my cookies. Also, the dough was way to dry to prevent cracking, so I ended up adding about 2 1/2 tablespoons of chocolate syrup just to get the dough wet enough to form the cookies without it cracking. So taste wise, this recipe is so awesome, but just know that I have modified the recipe so that it will actually works. Enjoy!
Estimated Cooking Time: About 35 minutes
Ingredients
1 1/2 cups butter, softened
1 cup sugar
1 egg
1 teaspoon vanilla extract
2 1/2 tablespoons chocolate syrup
3 cups all-purpose flour
1/2 cup baking cocoa
1 package (12 ounces) miniature semisweet chocolate chips
1 cup chopped pecans, toasted
1 bottle (12 1/2 ounces) caramel ice cream topping
4 to 6 ounces semisweet chocolate candy coating, melted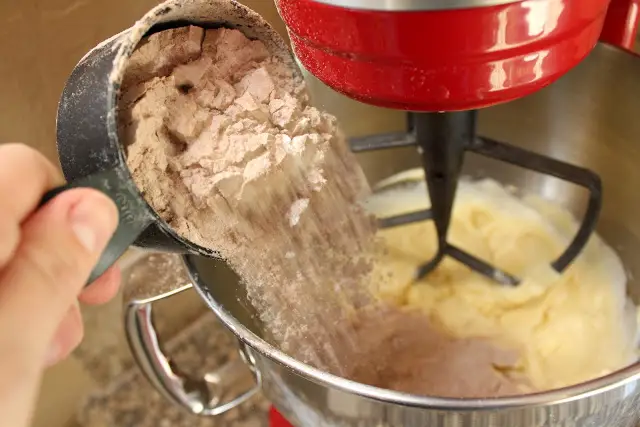 In a large bowl, cream butter and sugar until light and fluffy. Beat in egg, vanilla and chocolate syrup. Combine flour and cocoa; gradually add to the creamed mixture and mix well. Stir in chocolate chips and pecans.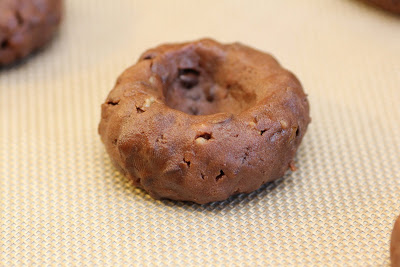 Roll into 1 inch balls. Place 2 inches apart on ungreased baking sheets. Using the end of a wooden spoon handle, make a 3/8 to 1/2 inch deep indentation in the center of each ball. Smooth any cracks. Bake at 350 degrees for 12 minutes.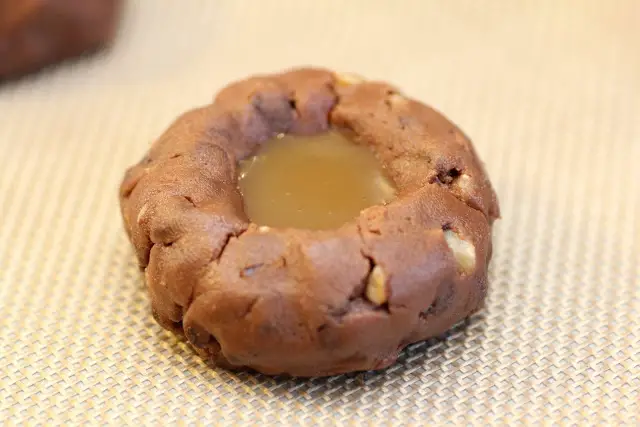 Take cookies out of the oven and fill each indention 3/4 way full with caramel topping. Bake for an additional 2 to 3 minutes. Caramel should start to set and look a little darker then did originally. Cool for 5 minutes before removing to wire racks. Drizzle cooled cookies with candy coating.
Recipe from Taste of Home Baking Classics