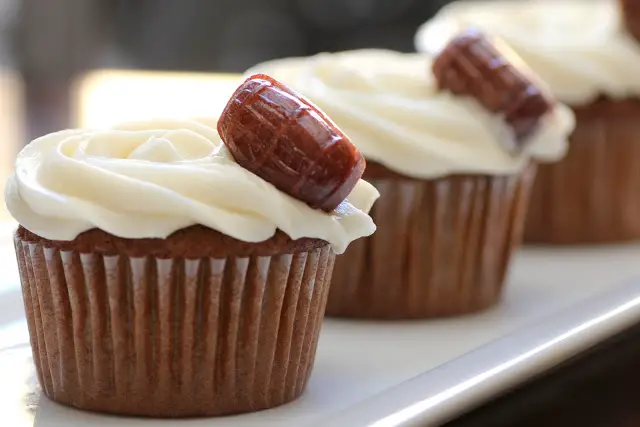 This recipe peeked my interest when I read the name. My thought exactly were, "Root Beer Float Cupcakes huh… Either these are gonna be super good or they are going to taste nothing like a Root Beer Float." So of course, I had to test them! And while I was making the batter I was totally apprehensive that these were not going to turn out. Just a heads up, as you add the Root Beer to your batter, it going to curdle. Nothing you can do about it. And so I thought, ok lets try the batter and see how it tastes. Yeah, not so good. But I cooked it anyways, and by themselves the cupcakes aren't super sweet, but they do taste like Root Beer. At this point, I was thinking, ok this recipe is going to be just ok, but then I made the frosting and wallah! Once you put the frosting and the cupcake together something magical happens and the cupcakes are totally balanced. I would have liked just a tiny bit more vanilla flavor to come out in the frosting, so if I made these again I would have added a little extra vanilla at the end to bring my frosting to piping consistency and then done the vanilla ice cream as needed after. I think the recipe really would do better with 1 teaspoon of vanilla instead of just the half, but either way would be yummy. So, final verdict is, these were a total success! And a complete much try recipe!! Enjoy 🙂
Estimated Cooking Time: About 45 minutes
Ingredients
3/4 cup butter
3 eggs
2 1/2 cups all-purpose flour
2 1/2 teaspoons baking powder
1/2 teaspoon salt
1 1/2 cup sugar
1 tablespoon root beer extract
1/2 teaspoon vanilla extract
1 1/4 cups root beer
1 recipe Float Frosting
24 root beer-flavored hard candies (optional)
Allow butter and eggs to stand at room temperature for 30 minutes. Meanwhile, line twenty-four 2 1/2-inch muffin cups with paper bake cups. In a medium bowl stir together flour, baking powder, and salt. Set aside.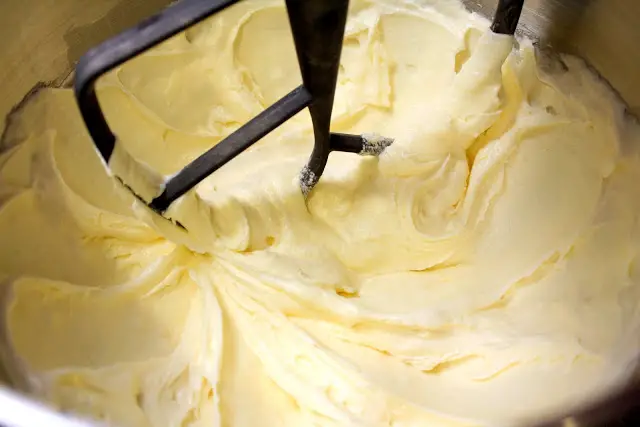 Preheat oven to 350 degrees. In a large mixing bowl beat butter with an electric mixer on medium to high speed for 30 seconds. Gradually add sugar, about 1/4 cup at a time, beating on medium speed until combined. Scrape sides of bowl; beat on medium speed about 2 minutes more or until lightly fluffy. Add eggs, one at a time, beating well after each addition. Beat in root beer extract and vanilla.
Alternately add flour mixture and root bear to butter mixture, beating on low speed after each addition just until combined. Spoon batter into prepared muffin cups, filling each two-thirds to three-fourths full. Use the back of a spoon to smooth out batter in cups.
Bake for 15 to 17 minutes or until a wooden toothpick inserted in centers comes out clean. Cool cupcakes in muffin cups on wire racks for 10 minutes. Remove cupcakes from muffin cups. Cool completely on wire racks.
(Here I just crushed the Root Beer hard candies and sprinkled on top just to give kind of a different look.)
Allow 1/4 cup butter to stand at room temperature for 30 minutes. Allow 3/4 cup vanilla ice cream to stand at room temperature for 10 minutes. In a large bowl beat butter o medium speed until fluffy. Beat in 1/2 cup of the ice cream and 1/2 teaspoon vanilla. Beat in 4 cups powdered sugar. If necessary, stir in additional ice cream, 1 tablespoon at a time, to make frosting piping or spreading consistency.
Recipe from Better Homes and Gardens Cupcakes Magazine