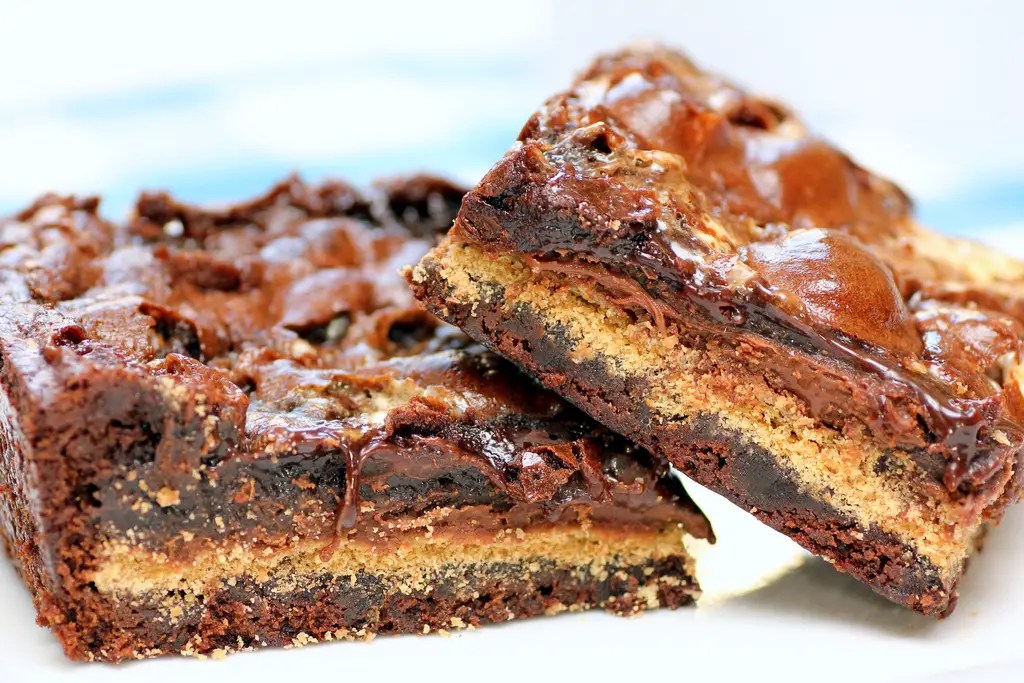 I have so many things on my agenda before I'm ready for tomorrows bake sale, but I'm super bummed that I haven't had a chance to post more in the last week, so I wanted to quickly post this recipe. Thank you to everyone who voted, and this recipe won by far!! It's from a friend's blog, Picky-Palate, and I love how simple this is.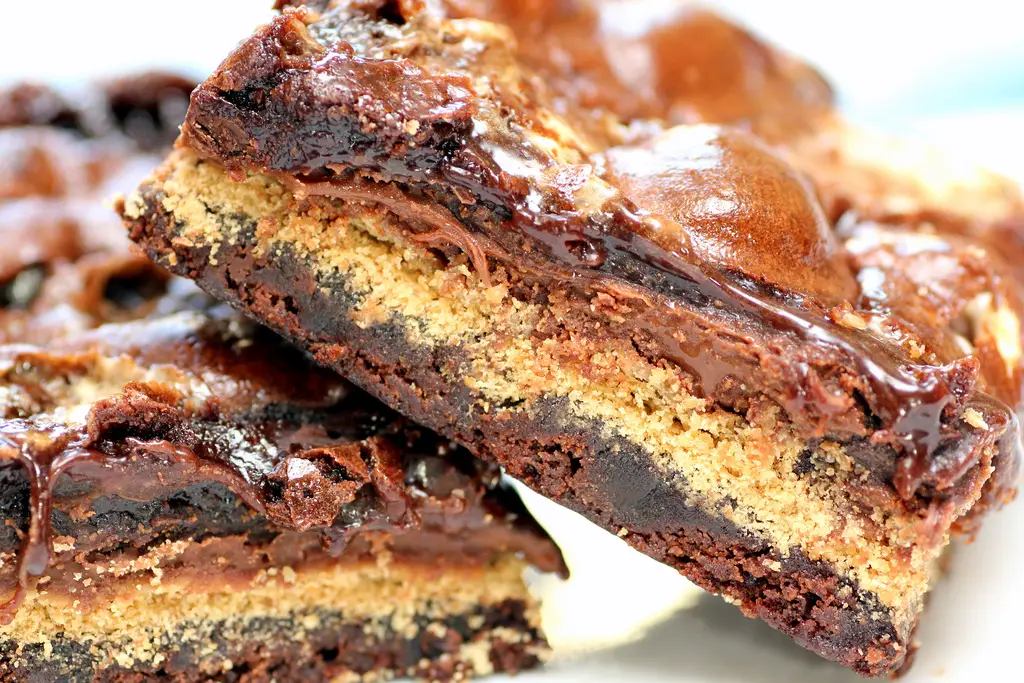 You just mix your favorite brownie mix and layer it with some graham crackers, Hersey's chocolate, and marshmallows, and it tastes so yummy. I thought about substituting the brownie mix for a home made brownie recipe, but with this charity event, if I can make something quicker that's what I needed right now. Plus I thought it was cool that you only needed a few ingredients to make something so yummy. Just a quick note, this recipe only makes an 8×8 size pan, so I doubled it to make 9×13's and so that's what all my pictures will be, but just know that if you want a 9×13 size serving then you need to double the recipe. Enjoy!! And I will be posting again on Monday since all day Friday and Saturday I will be selling goodies 🙂 Hope you can make it!!
Ingredients
1 box of your favorite brownie mix
4 1/2 full Graham Crackers
3 1/2 full size Hershey's Bars
16 large marshmallows (I substituted half of a bag of mini marshmallows cause that what I had)
Preheat oven to 350 degrees. Prepare brownie mix according to package directions. Line foil into a 8×8 inch baking pan and spray generously with cooking spray. Pour half the brownie batter into lined pan. Layer graham crackers over brownies following Hershey Bars and marshmallows. Pour remaining brownie batter over marshmallows (I found it useful to spray a spatula with cooking spray and use it to smooth the batter over any exposed marshmallows). Bake for 40-45 minutes or until toothpick comes mostly clean from center. Remove from oven and let cool completely. Carefully remove foil and brownies from pan. Peel any foil from away from edges and cut into squares.
Recipe from Picky-Palate.com