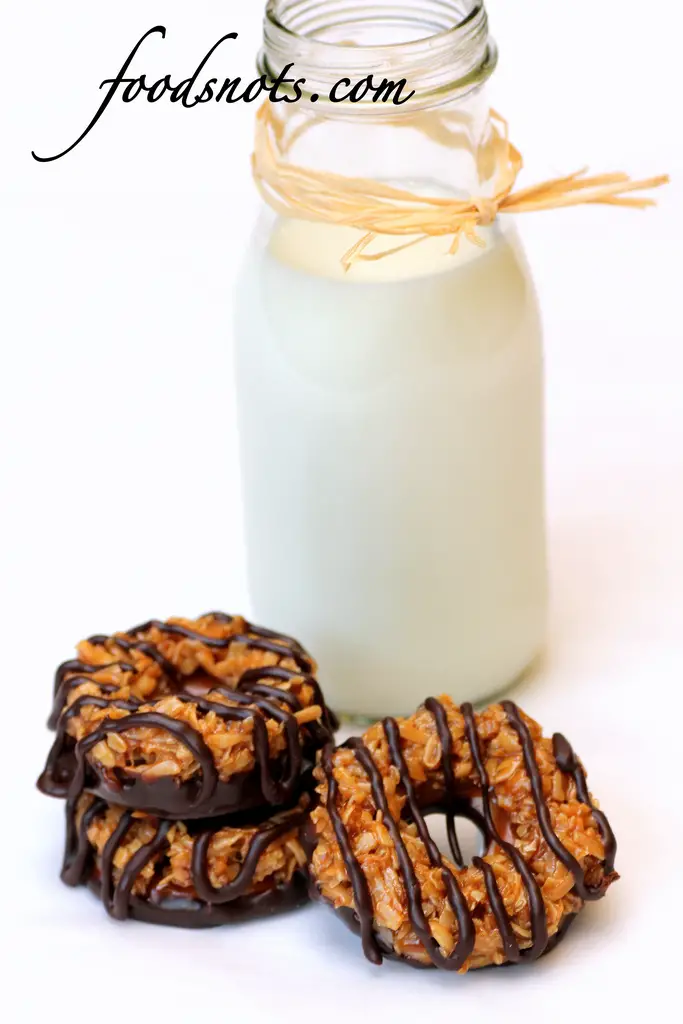 This past weekend has been such a whirlwind. For the past year my hubby has been training MMA (mixed martial arts) at the gym. But at the end of last year he informed me he didn't want to just use it to get in shape, but he wanted to put his skills to the test by fighting. So this weekend was his first amateur fight. Can I just tell you, I was freaking out. Anticipation, stress, and shear fear. I know I should have more faith in him, but he's a really big guy. Which means the guy he's going up against is gonna be really big too.
But, no reason to fear! My baby rocked it out!! Felt kind of bad for the other guy, cause he kind of got clobbered, but so proud that my hubby was victorious! Here we are after the big event (me holding his medal for winning!!). Here is a link to the whole fight if you want to watch it, but be forewarned, if you can't watch UFC, then don't even click through.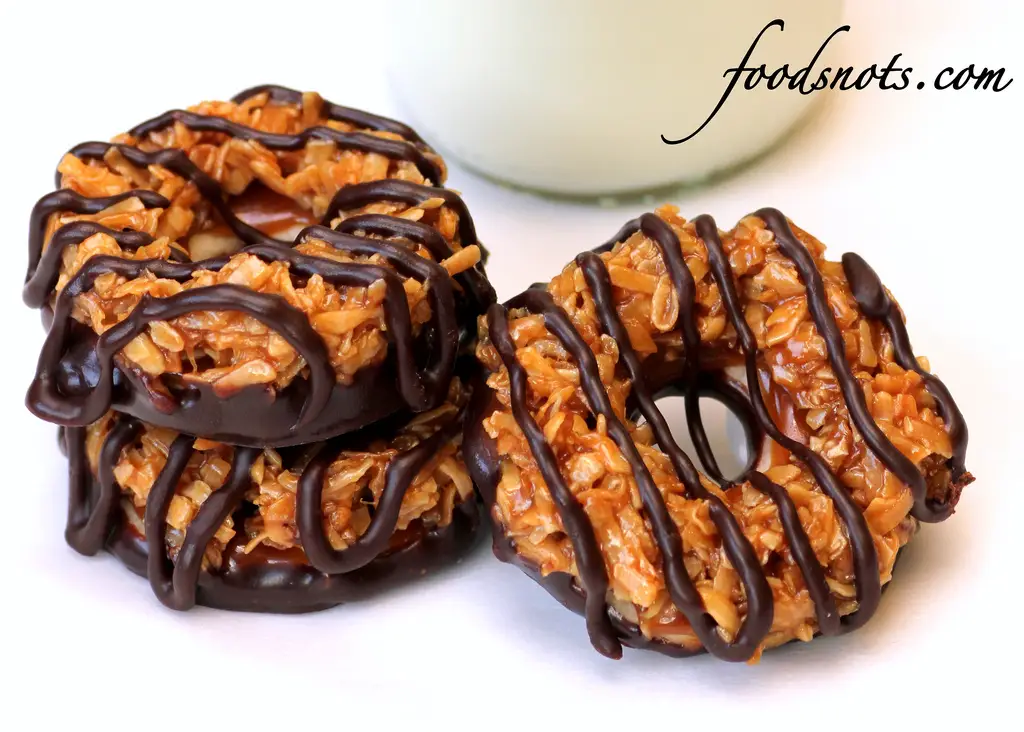 So, that was my busy, crazy weekend. That and these Homemade Samoas Cookies.This recipe has been haunting me since I first saw it. Samoas cookies are my absolute favorite girl scout cookie, so of course I had to sample and see if these were anything in comparison. I'm not gonna lie, this recipe is extremely tedious. The amount of work that goes into them makes buying them completely reasonable. I did have to change the recipe around a little bit too.
The recipe says to just warm up the caramel until it melts. The problem being, the more you cook your caramel the harder it's gonna become. So to solve this problem, I added extra water in with the caramel. There are notes in the instructions where I did this so you'll know how to make these cookies the way I did. But just know, if you don't add the water in with the caramel not only will assembling the cookies be more difficult, but the cookies themselves will be almost impossible to eat. So I highly recommend adding the additional water where it appears. But over all, these cookies are amazing. Not quite the original, but still delicious. Enjoy!!


Homemade Samoas Cookies
1 lb sweetened coconut, toasted
1/2 cup confectioners' sugar
1 cup butter
1 tablespoon vanilla extract
2 cups all-purpose flour
1 11oz. bag of Kraft Caramels
Chocolate Dipping Sauce
2/3 cups semisweet chocolate
2/3 cups milk chocolate
1/4 cup heavy cream
1/2 cup confectioners' sugar
3-4 tablespoons warm water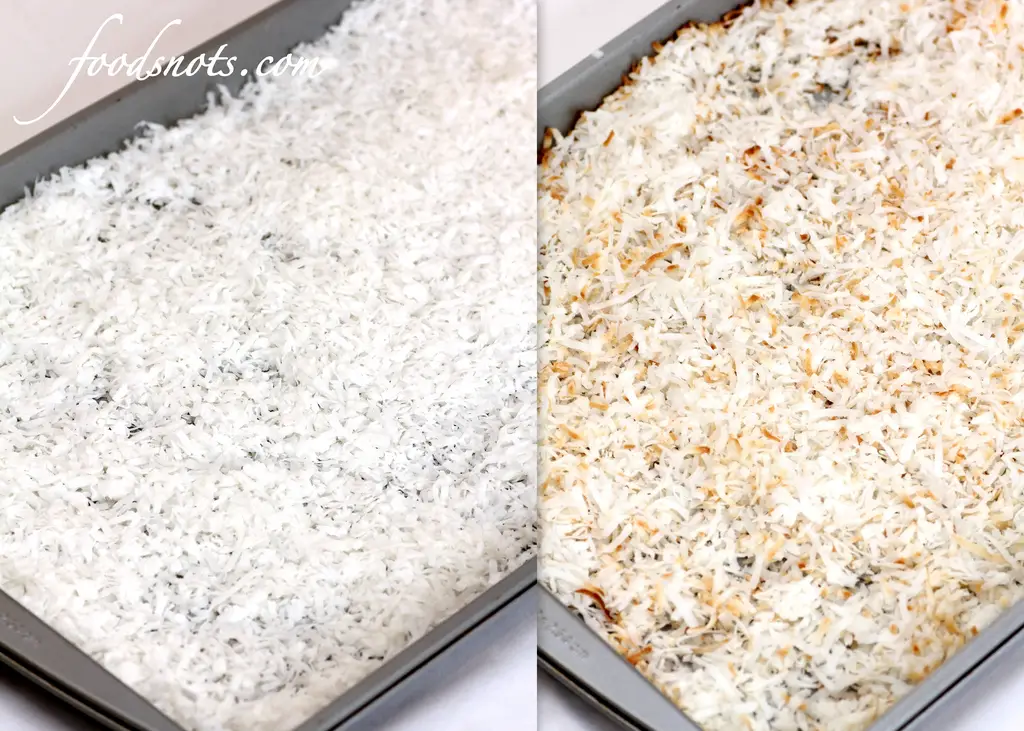 Place coconut on a baking sheet and bake at 350 degrees until golden brown, about 10-minutes. Make sure to stir the coconut half way through.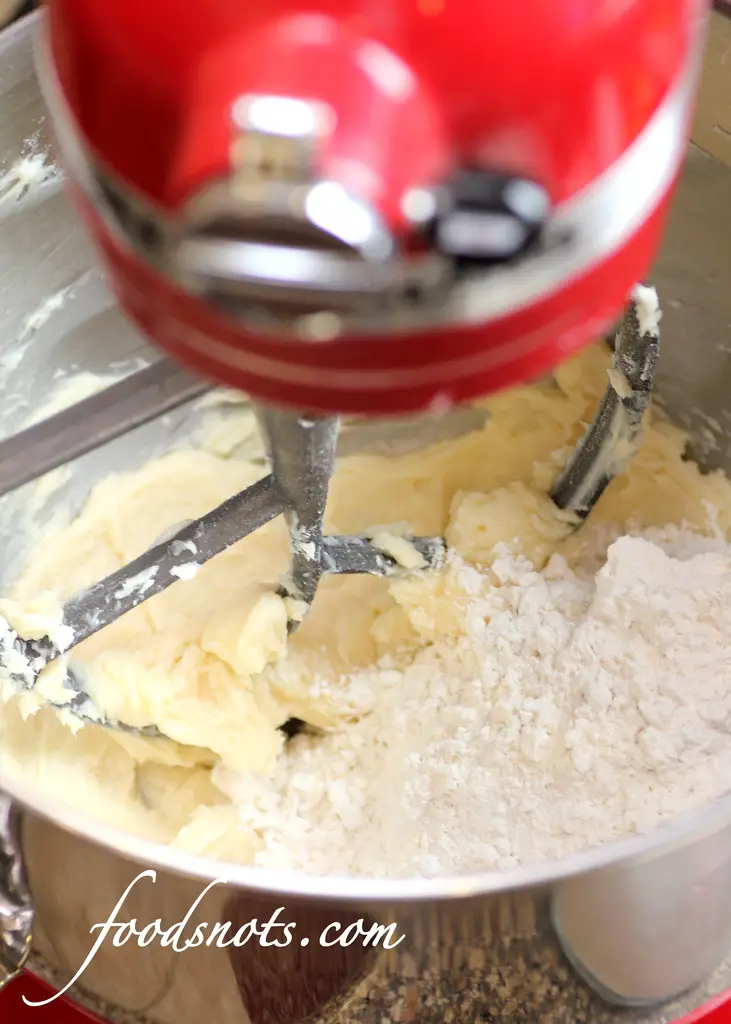 Place butter and sugar in a bowl and beat until light and creamy. Add vanilla extract and beat until combined. Add flour and beat until combined. Place dough in refrigerator and chill for 20 minutes.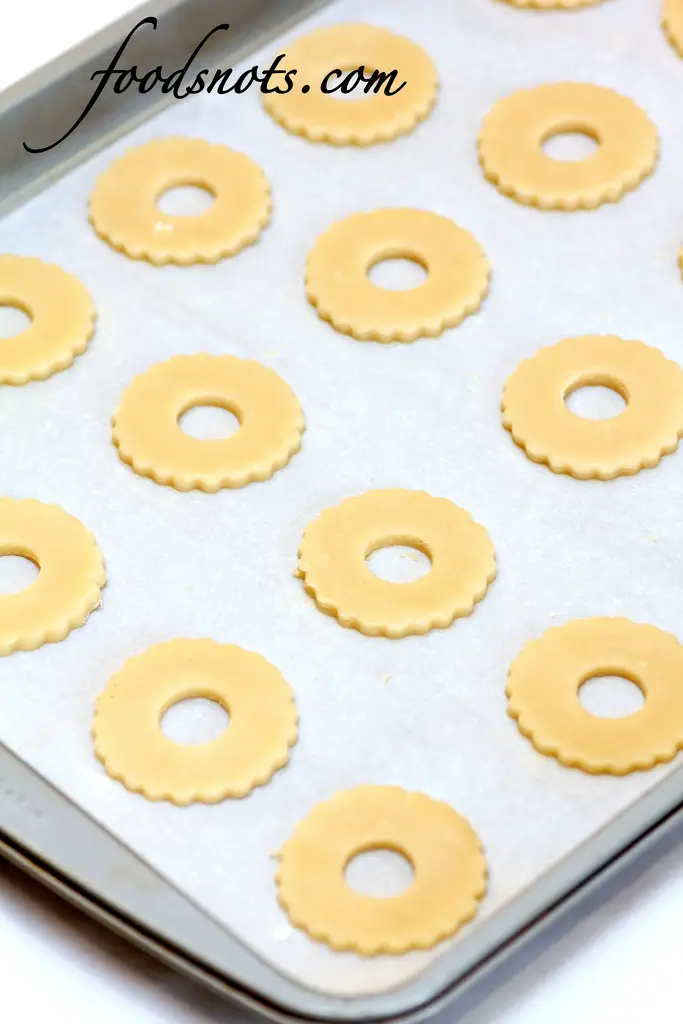 Turn out dough on a lightly floured surface and roll out the dough to an 1/8 of an inch in thickness. Using a two inch round cookie cutter stamp out cookies and for the center use the wider end of a piping tip if you don't have a small enough cookie cutter.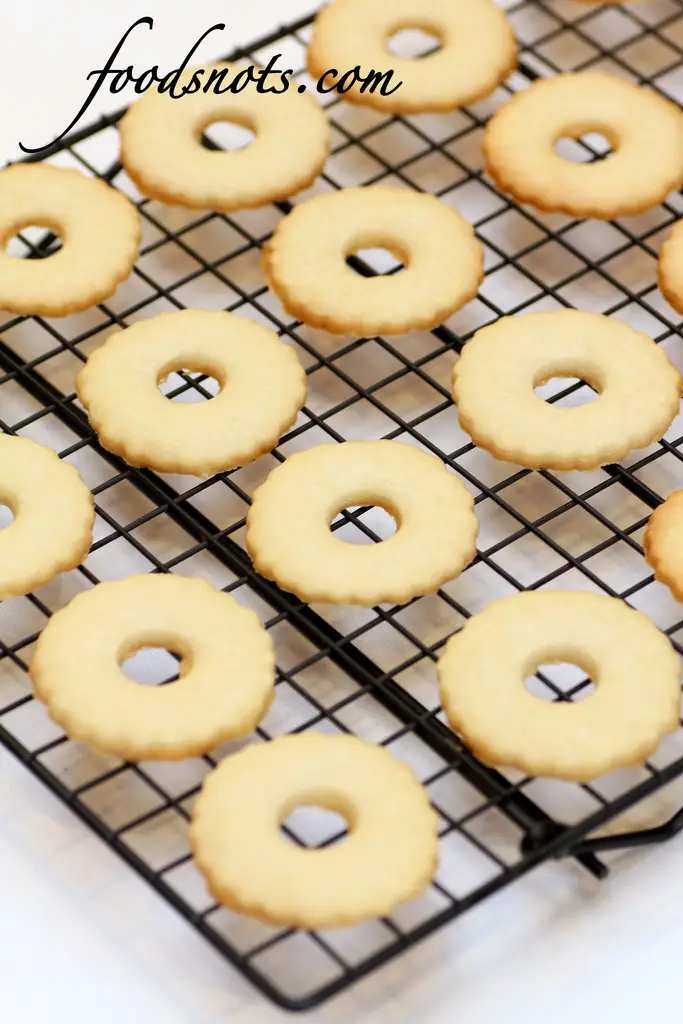 Place stamped out cookies on parchment lined baking sheet and bake at 350 degrees for 10-12 minutes. Cool cookies on a wire rack.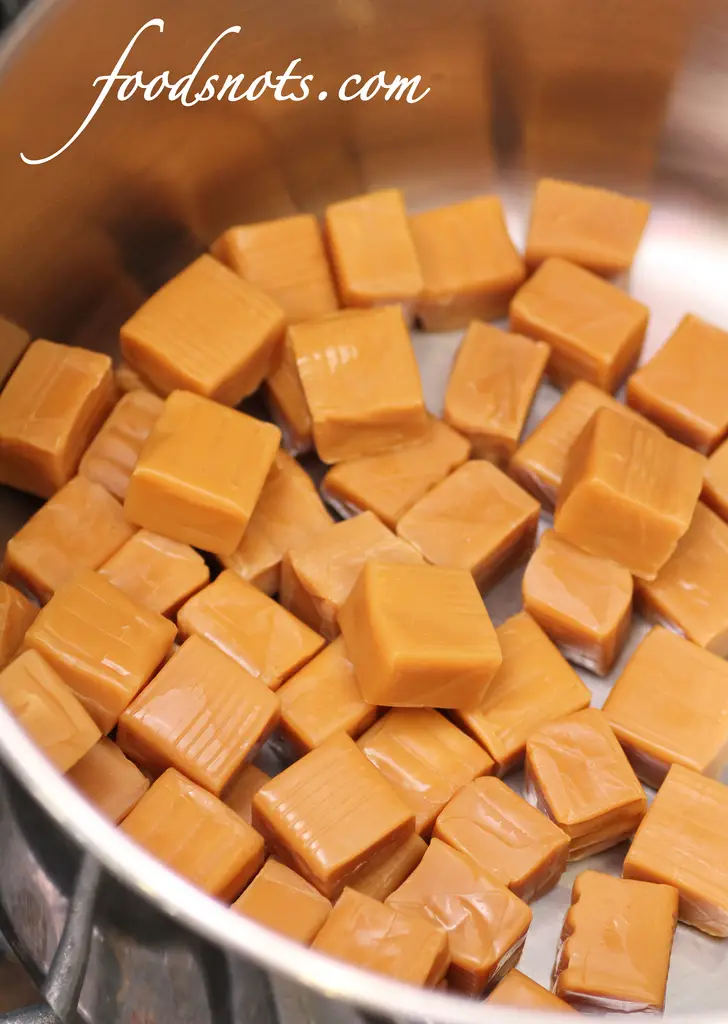 Place caramel squares in a medium size saucepan over medium heat to melt (I added about 1 cup of warm water also).
Once the caramel bits are completely melted, turn heat to low.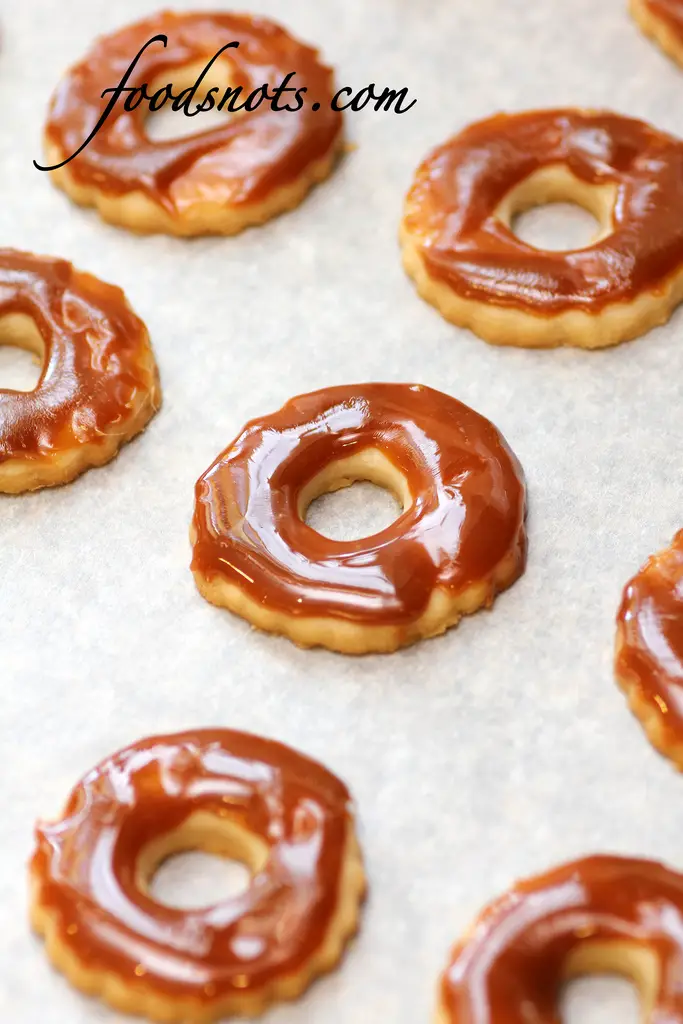 … and dip tops of cookies into the caramel. This will help the sticky caramel coconut mixture to quickly adhere to the cookie. Place cookies on a flat surface. At this point if you need to add another 1/2 cup of warm water to keep caramel from over processing, do so and stir until smooth again.
Add the toasted coconut to the remaining caramel mixture. Fill a shallow pan with hot water and place saucepan filling with the finished caramel coconut mixture in it to keep the mixture at spreading consistency (I just kept it over low heat and stirred after assembling each cookie. You can do this if you added the additional water). Reheat mixture as needed to maintain spread consistency during assembly. Let assembled cookies rest for 30 minutes before dipping the bottoms in chocolate and drizzling the striping on top.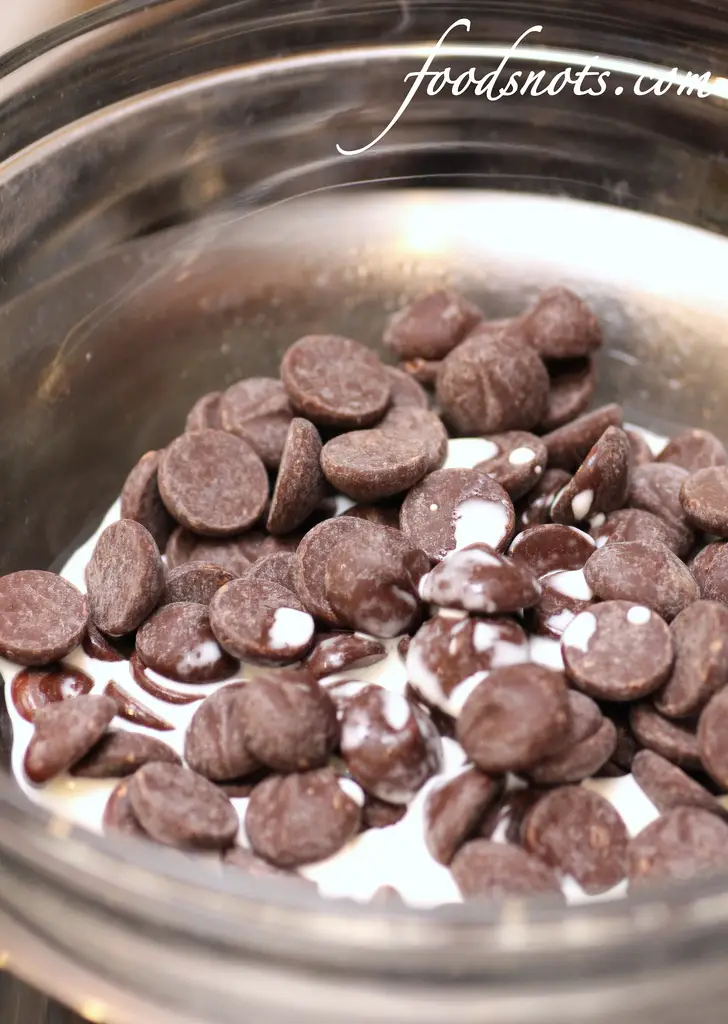 After caramel has set, start making chocolate dipping sauce by placing chocolate and heavy cream in a bowl over simmering water. Let chocolate and cream sit for 2-3 minutes to melt without stirring.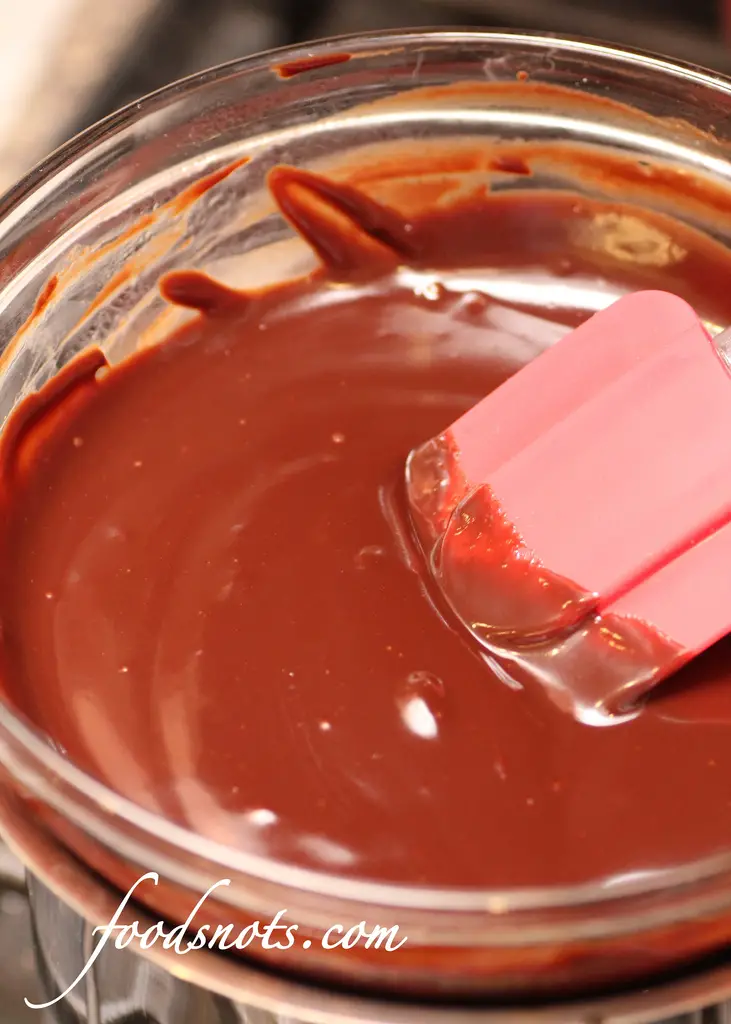 Then slowly stir mixture to combine. Add powdered sugar and mix to combine. Add water 1 tablespoon at a time, mixing after each addition, until pouring consistency is reached.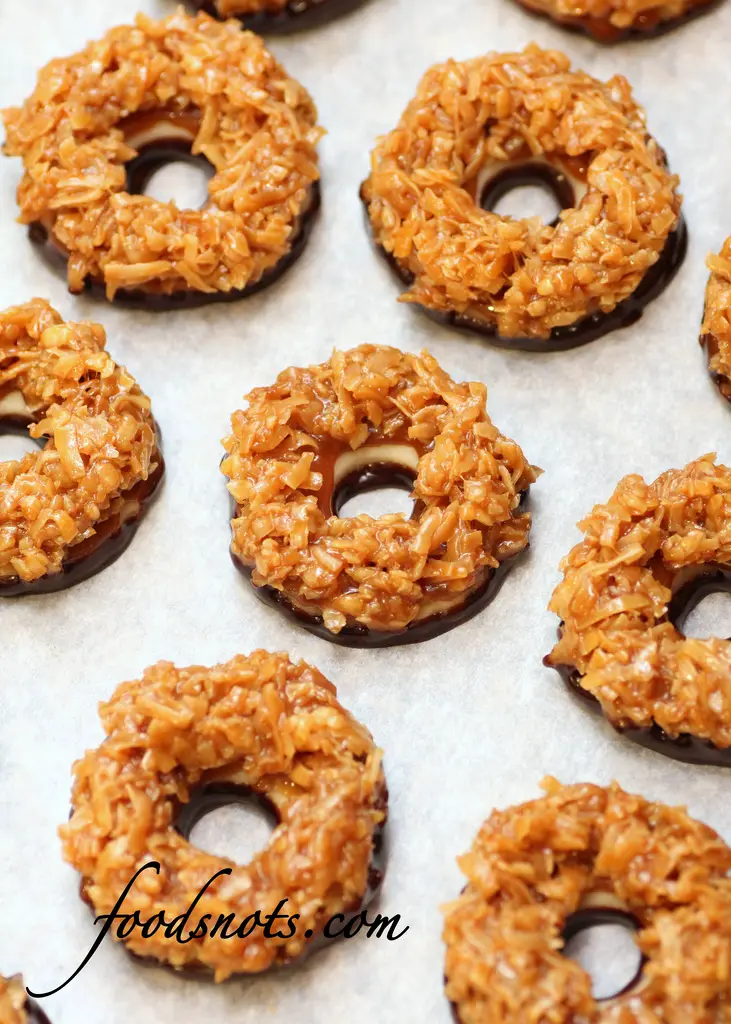 Spread out a fresh sheet of parchment paper to place cookies on after dipped. Dip bottoms of cookies into the warm chocolate and place on parchment paper. Space cookies about 1/2 inch apart to make piping easier.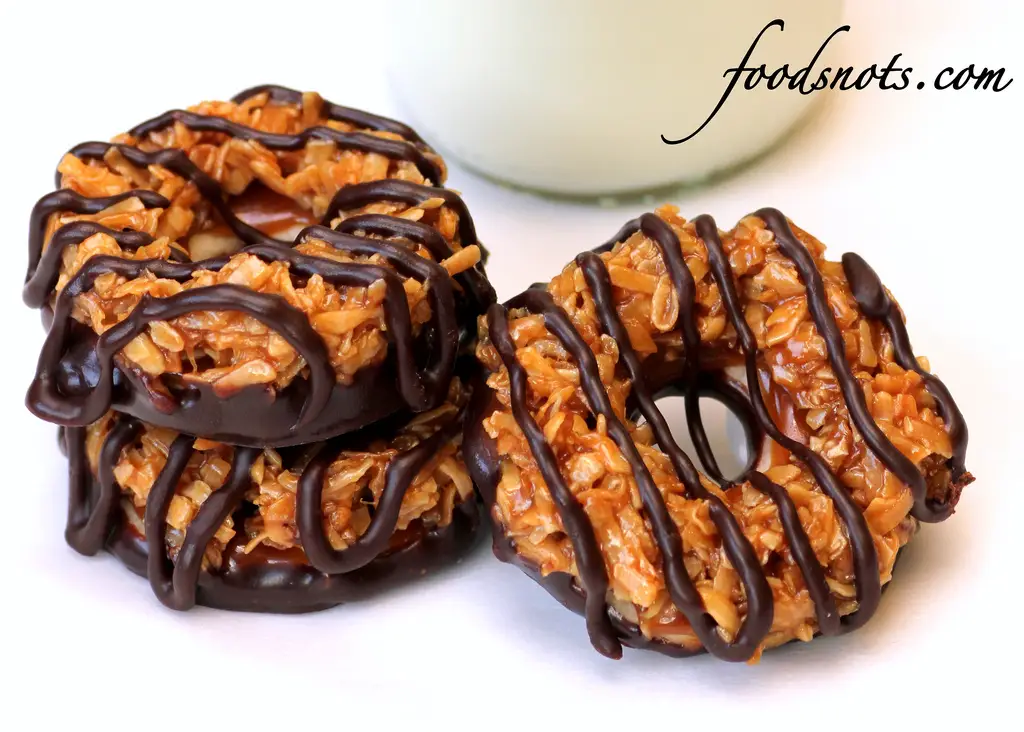 After dipping cookies, pour remaining chocolate into a small ziplock bag and seal shut. Snip a small corner off of the bag and pipe chocolate stripes across cookies. Place finished cookies into the fridge to help chocolate set quickly. Let cookies come back to room temperature before serving.