Finally home!! It was such a fun weekend, but man oh man, it was so nice to sleep in late this morning and to sleep in my own bed last night! We didn't get called up in The Price is Right 🙁 but it was still a super fun experience being in the audience. Here are some fun picture from this weekend: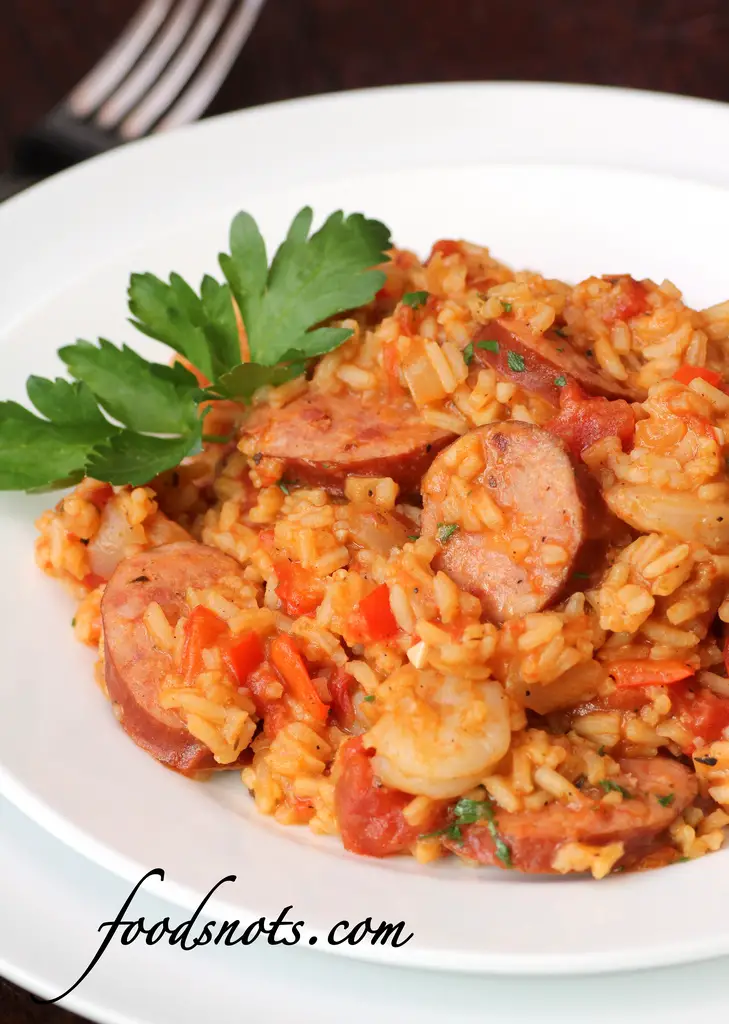 Such a fun weekend, with such a fun group of girls!! But it's good to be home with my babies, and I seriously missed my own cooking. It's fun to eat out and all, but!! there is only so much junk food one can take. Not to mention, I like having control of what I put into my food. And since I have done nothing but eat crap this weekend, time for some low calorie meals!!
We'll start out with this one! I've been dying to try a Jambalaya recipe, because it's all over Food Network, and everyone is always saying how amazing it is. It is pretty amazing!! Tons of flavor. The only thing I wasn't the hugest fan of was the shrimp, but I'm a snob when it comes to seafood, so don't listen to me on this issue. This was delicious!! And I love how much flavor this dish packs for being low in calories. Definitely a must try recipe!! Enjoy!
Jambalaya with Shrimp and Andouille Sausage
1 tablespoon olive oil
1 cup chopped onion
1 cup chopped red bell pepper
1 tablespoon minced garlic
6 ounces andouille sausage, sliced
1 cup uncooked long-grain white rice
1 teaspoon paprika
1 teaspoon freshly ground black pepper
1 teaspoon dried oregano
1/2 teaspoon onion powder
1/2 teaspoon dried thyme
1/4 teaspoon garlic salt
1 bay leaf
2 cups fat-free, lower-sodium chicken broth
3/4 cup water
1 tablespoon tomato paste
1/2 teaspoon hot pepper sauce
1 (14.5-ounce) can no-salt-added diced tomatoes, undrained
1/2 pound peeled and deveined medium shrimp
2 tablespoons chopped fresh parsley
Heat olive oil in a large Dutch oven over medium-high heat. Add chopped onion, chopped bell pepper, minced garlic, and sausage; saute 5 minutes or until vegetables are tender.
Add rice and next 7 ingredients.
Cook for 2 minutes.
Add broth, water, tomato paste, hot pepper sauce, and diced tomatoes; bring to a boil. Cover, reduce heat, and simmer 20 minutes.
Add shrimp; cook 5 minutes. Let stand 5 minutes. Discard bay leaf. Stir in parsley.Yield: 4 servings (serving size: 1 1/2 cups = 426 calories).