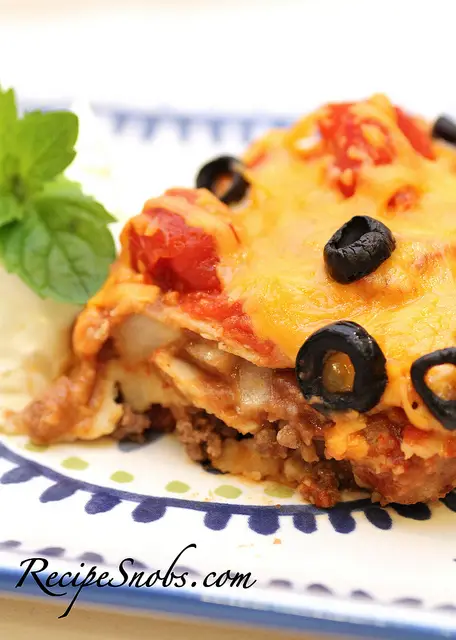 This is one of our family favorites. About a year and a half ago we took my oldest son gluten free. At first it was so hard to adjust, but this is one of the recipes we've been able to come up with so he could still enjoy his favorite mexican food dish. If your not gluten free, then you can interchange the red sauce for green sauce, but the green sauce does have wheat so if you're gluten free stay away from that. Other then that, this is a pretty simple straight forward delicious dish. Hope you like it! Enjoy.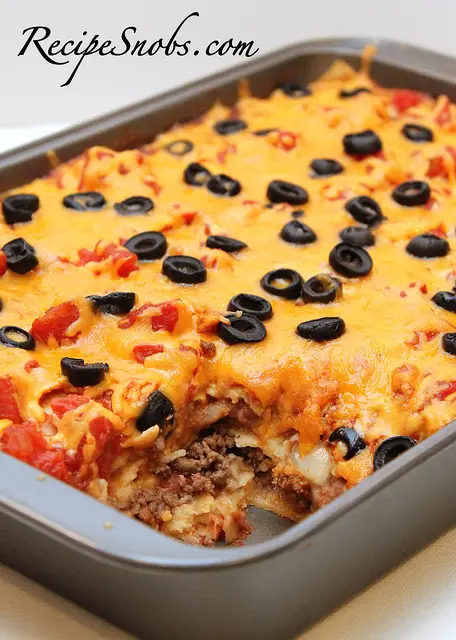 Gluten Free Enchilada Lasagna
1 1/2 – 2 lbs ground beef
Garlic salt and pepper
28 ounce can diced tomatoes
10 ounce can of red enchilada sauce
about 18 corn tortillas
30 ounce can refried beans
1/4 to 1/2 onion, chopped
1 1/2 cups cheddar or mexican cheese
2.25 ounce can sliced black olives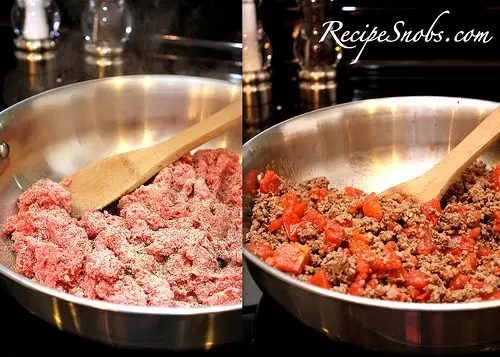 In a medium saucepan add ground beef. Season with garlic salt and pepper. Brown till meat is completely cooked through. Turn off heat. With a slotted spoon scoop cooked meat onto a plate lined with paper towels.
Drain liquid from diced tomatoes. Combined 2/3 can of tomatoes with the cooked meat. Set aside.
Preheat oven to 350 degrees.
In a 9×13 inch pan, pour about 1/4 can of red sauce into bottom of pan. Add a layer of corn tortillas, breaking some in half to cover the edges so as to cover the entire surface.
Spread cooked meat mixture evenly over corn tortillas. Cover with another layer of tortillas.
Spread refried beans evenly over tortilla layer. Sprinkle onions over beans. Quantity depends on your person preference. I like onions so I did 1/2 an onion. Cover with another layer of tortillas.
Evenly cover last tortilla layer with the remaining 1/3 can of diced tomatoes. Pour remaining sauce over tomatoes.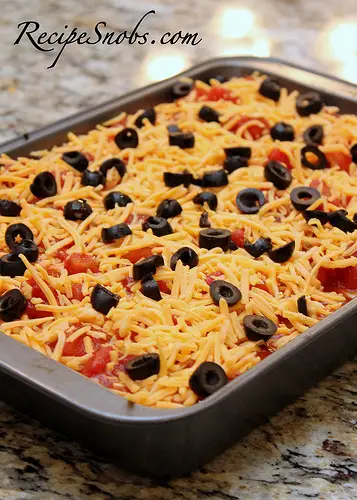 Top with cheese and olives.
Bake in oven at 350 degrees for 30 to 35 minutes until cheese is completely melted and enchilada dish is completely heated throughout.
Let cool a couple minutes and then serve.