I hope everyone had an awesome holiday! Ours turned out super busy, but really fun. My Mom's party turned out amazing, so way to go mom! You always blow me away with what a great hostess you are.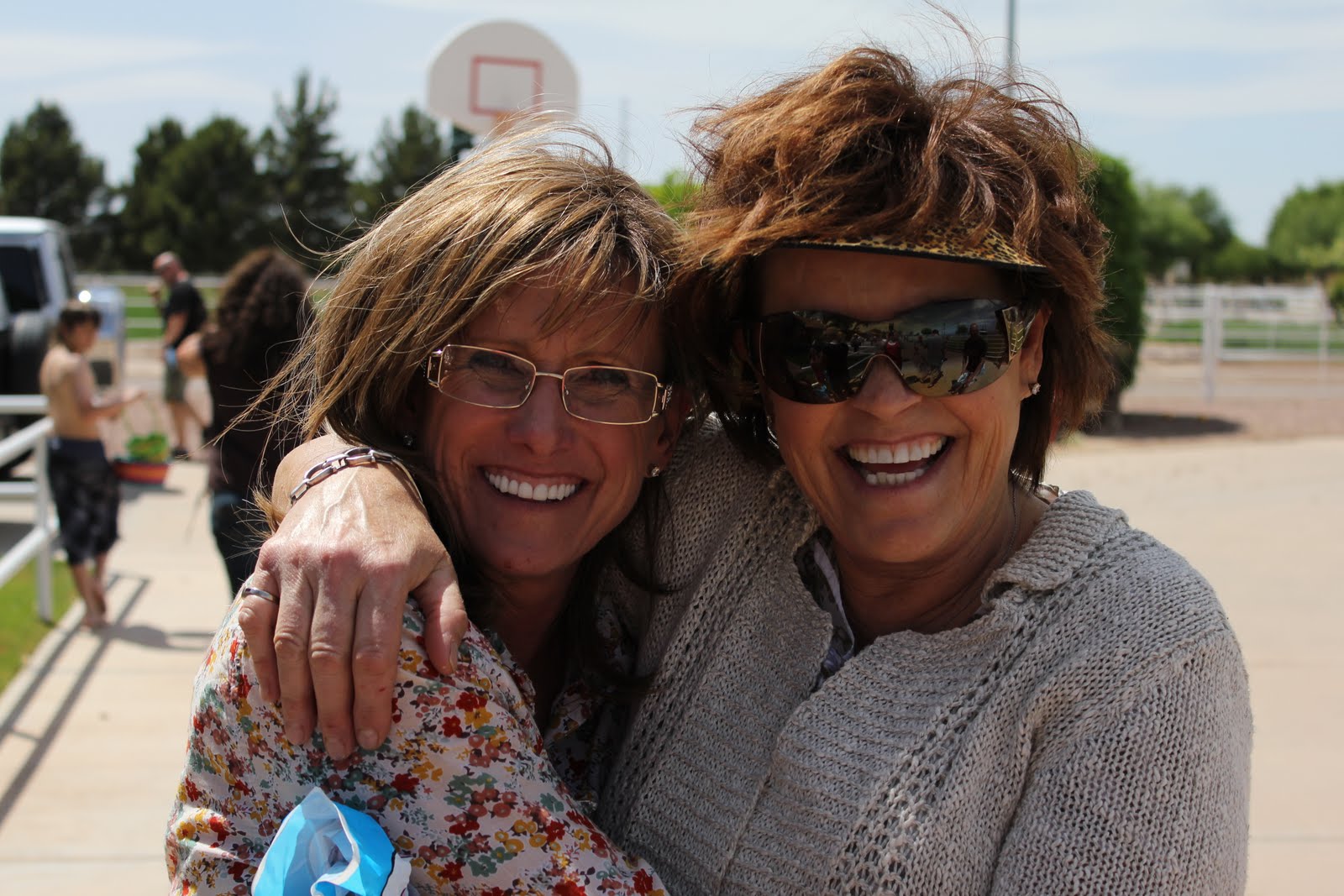 Here is a picture of my beautiful mother, on the left, and my hilarious and also beautiful Aunt Janice. Such cute fun girls.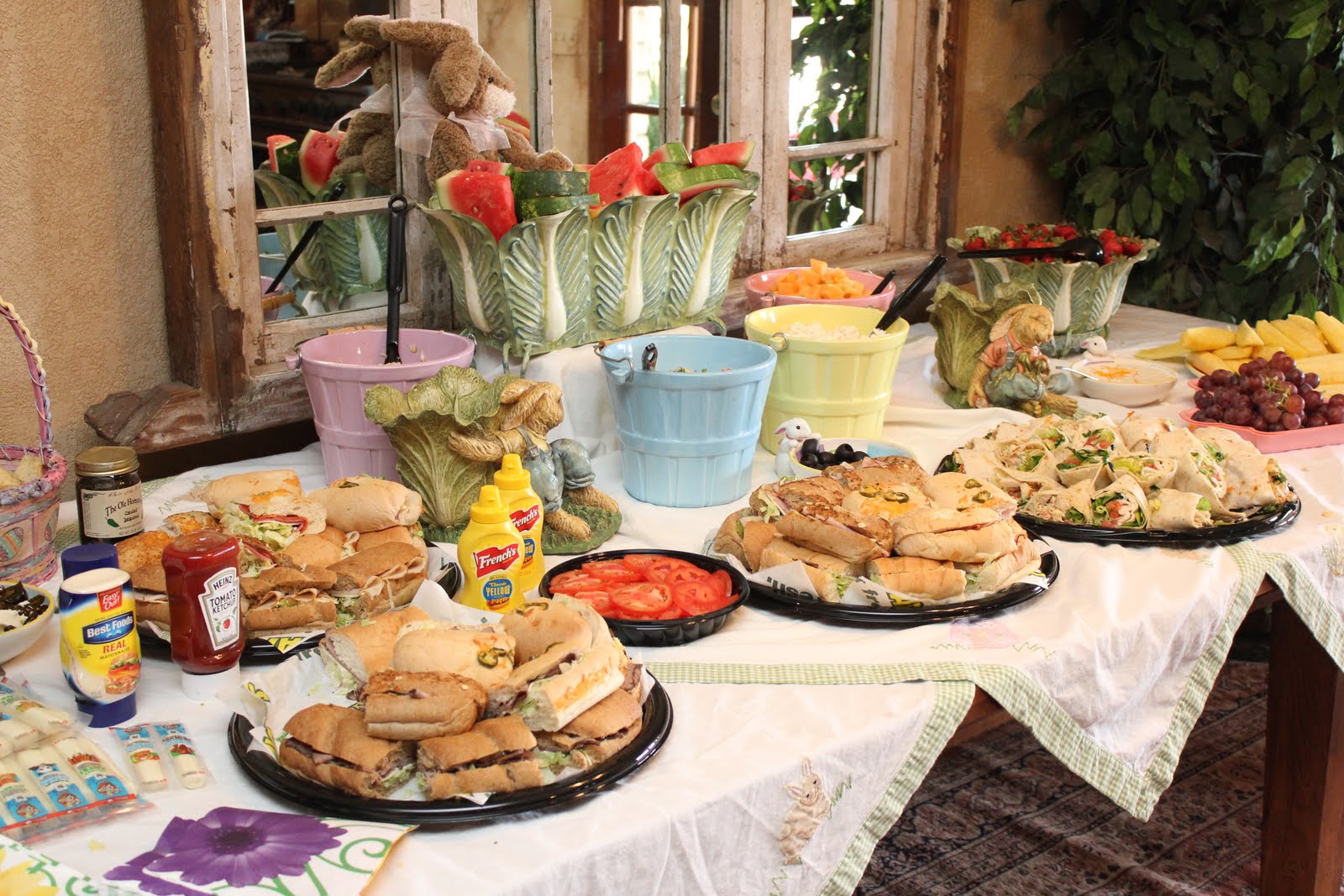 Here is the awesome food table. Everything turned out delish and so cute!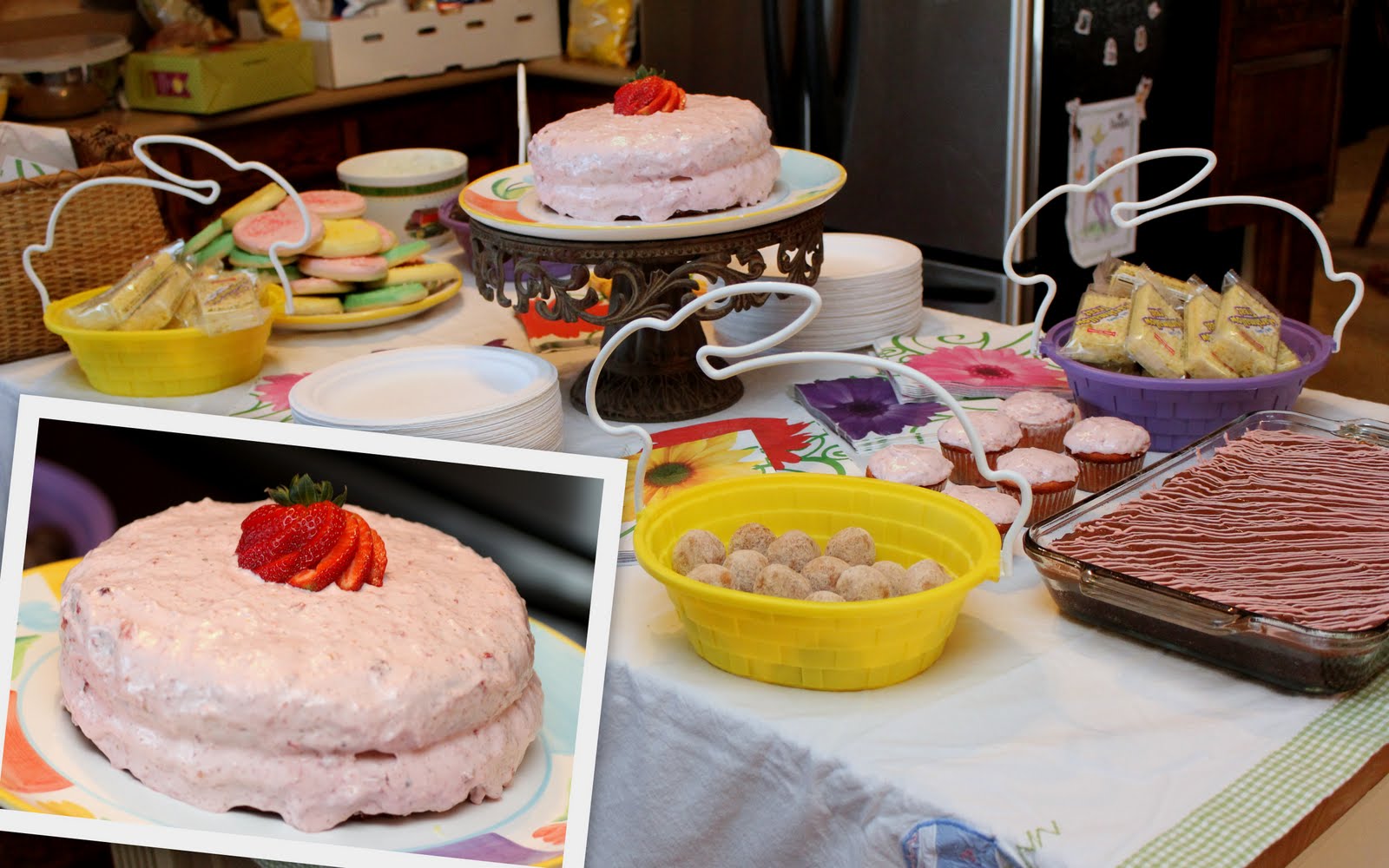 The sweets table with the Raspberry Truffle Brownies and the Strawberry Coconut Cake. Yummy!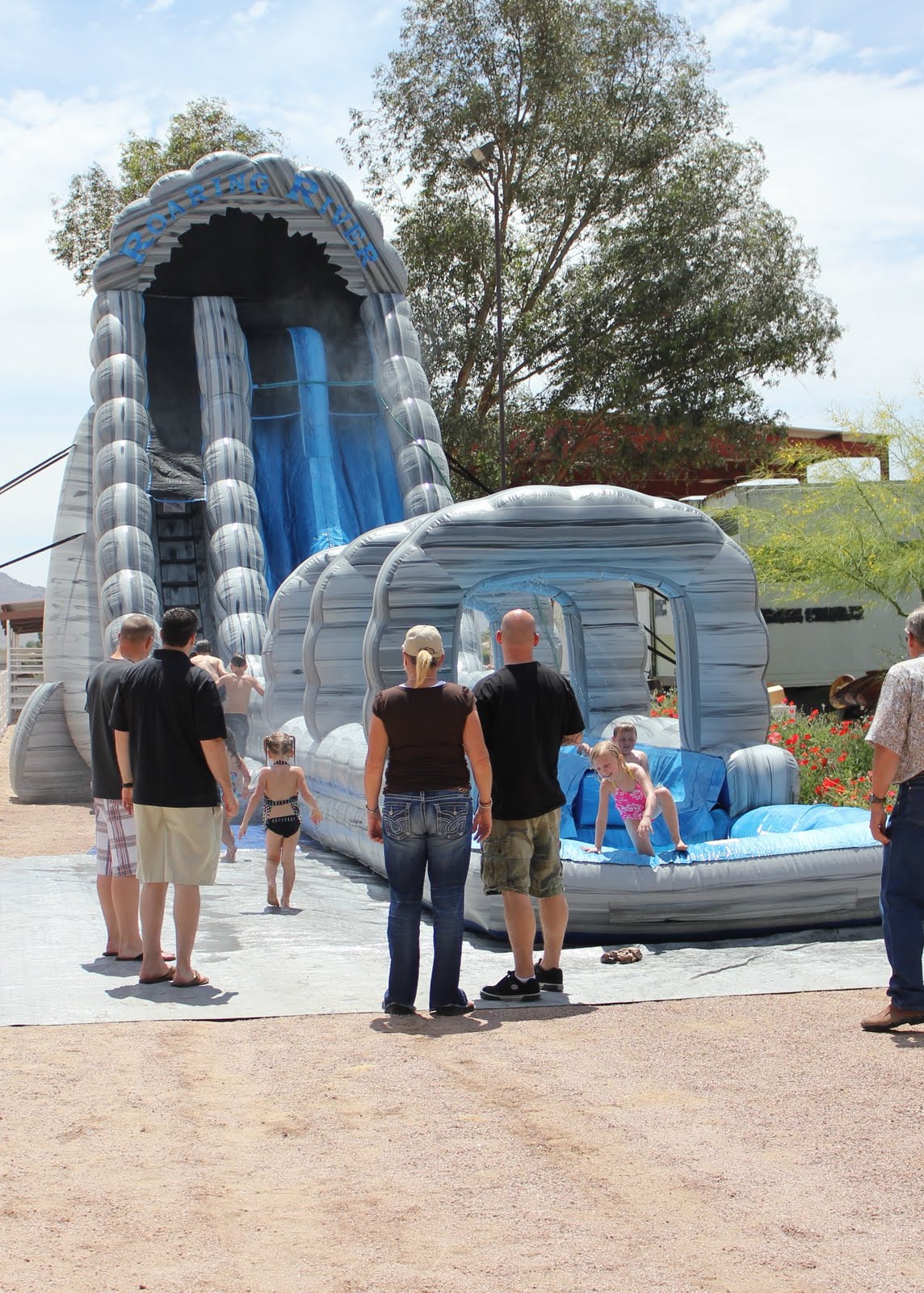 The water slide! My mom always comes up with the best ideas to keep the kiddo's entertained. To be honest though, we ended up jumping on this thing toward the end of the party. I'm to much of a kid at heart to pass this baby up!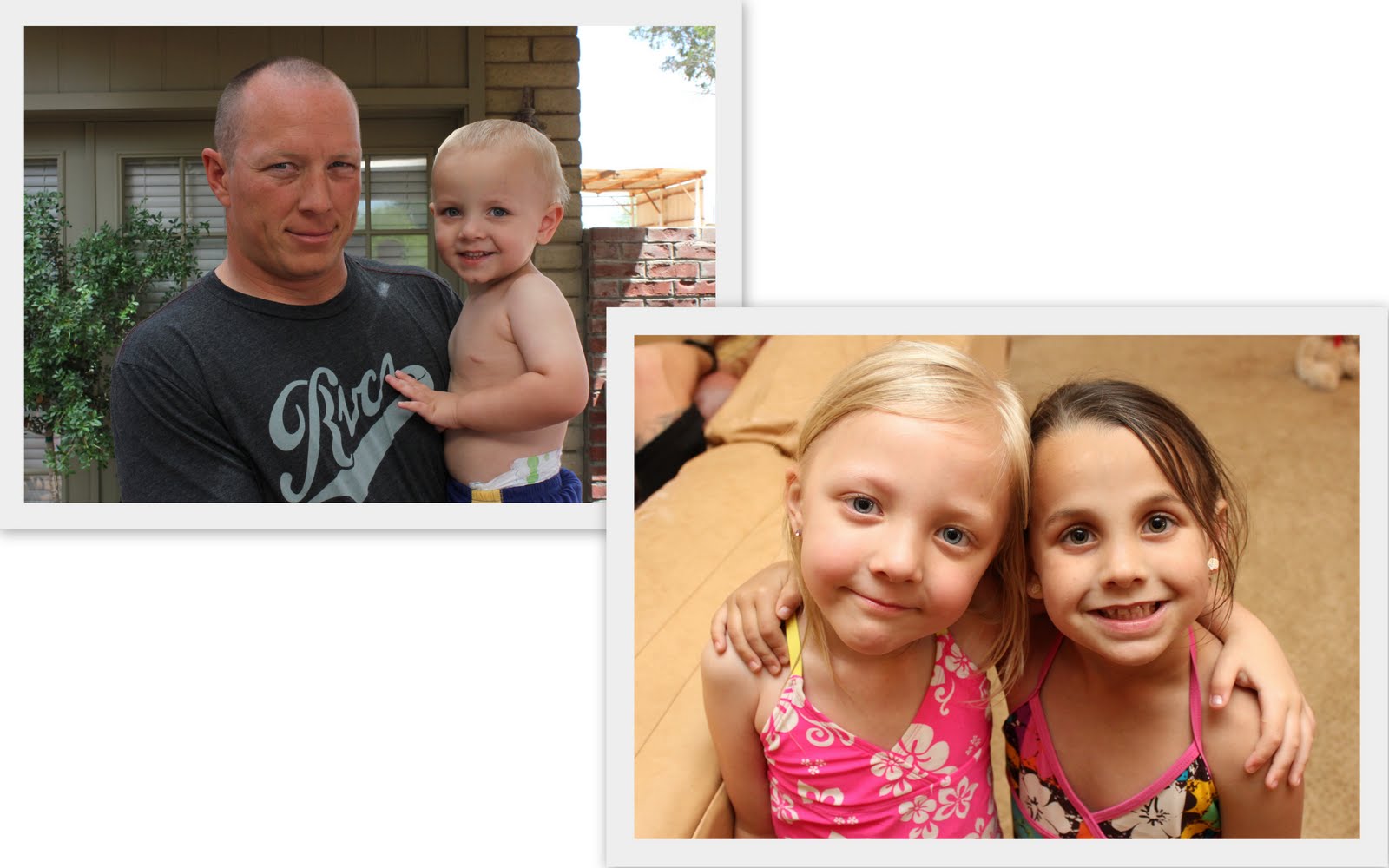 Top left is my hubby and baby boy gettin ready to hit the slide. Bottom right is my little girl in pink with her cousin. These two might as well be sisters. I love how close my sisters kids and my kids are.
Raspberry Truffle Brownies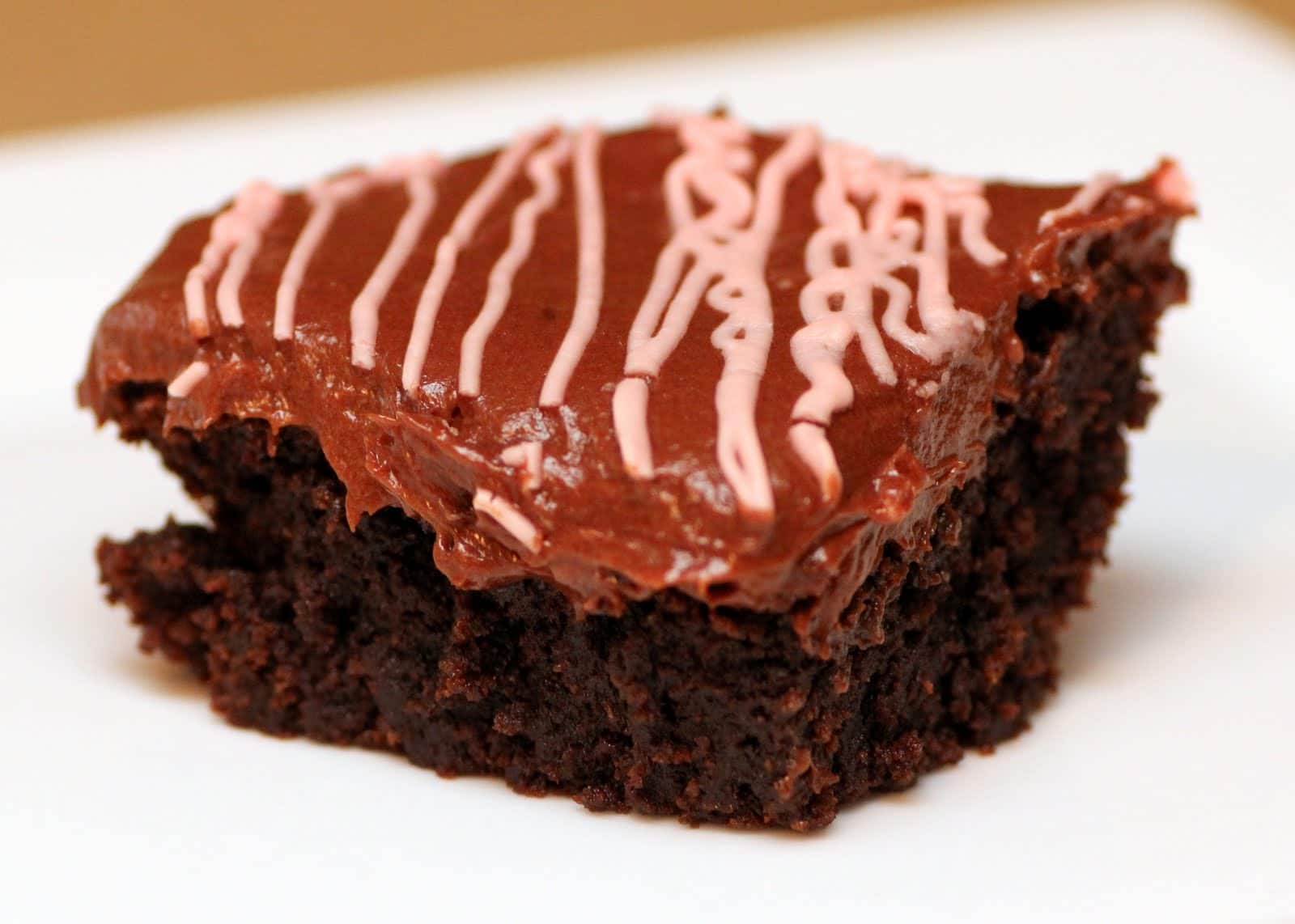 K, onto the food!! These brownies are amazing! Absolutely one of my favorite desserts I have ever tried. The brownie is super moist and rich, and the "filling", or frosting, was light and fluffy and also had lots of flavor with just the right combination of raspberry and chocolate. Everything in this dessert is very well balanced. A definite must try recipe!
Ingredients
1/2 cup butter, cubed
1-1/4 cups semisweet chocolate chips
2 eggs
3/4 cup packed brown sugar
1/2 teaspoon instant coffee granules
2 tablespoons water
3/4 cup all-purpose flour
1/2 teaspoon baking powder
Filling
1 cup (6 ounces) semisweet chocolate chips
1 package (8 ounces) cream cheese, softened
1/4 cup confectioners' sugar
1/3 cup seedless red raspberry jam
Glaze
1/4 cup semisweet chocolate chips
1 teaspoon shortening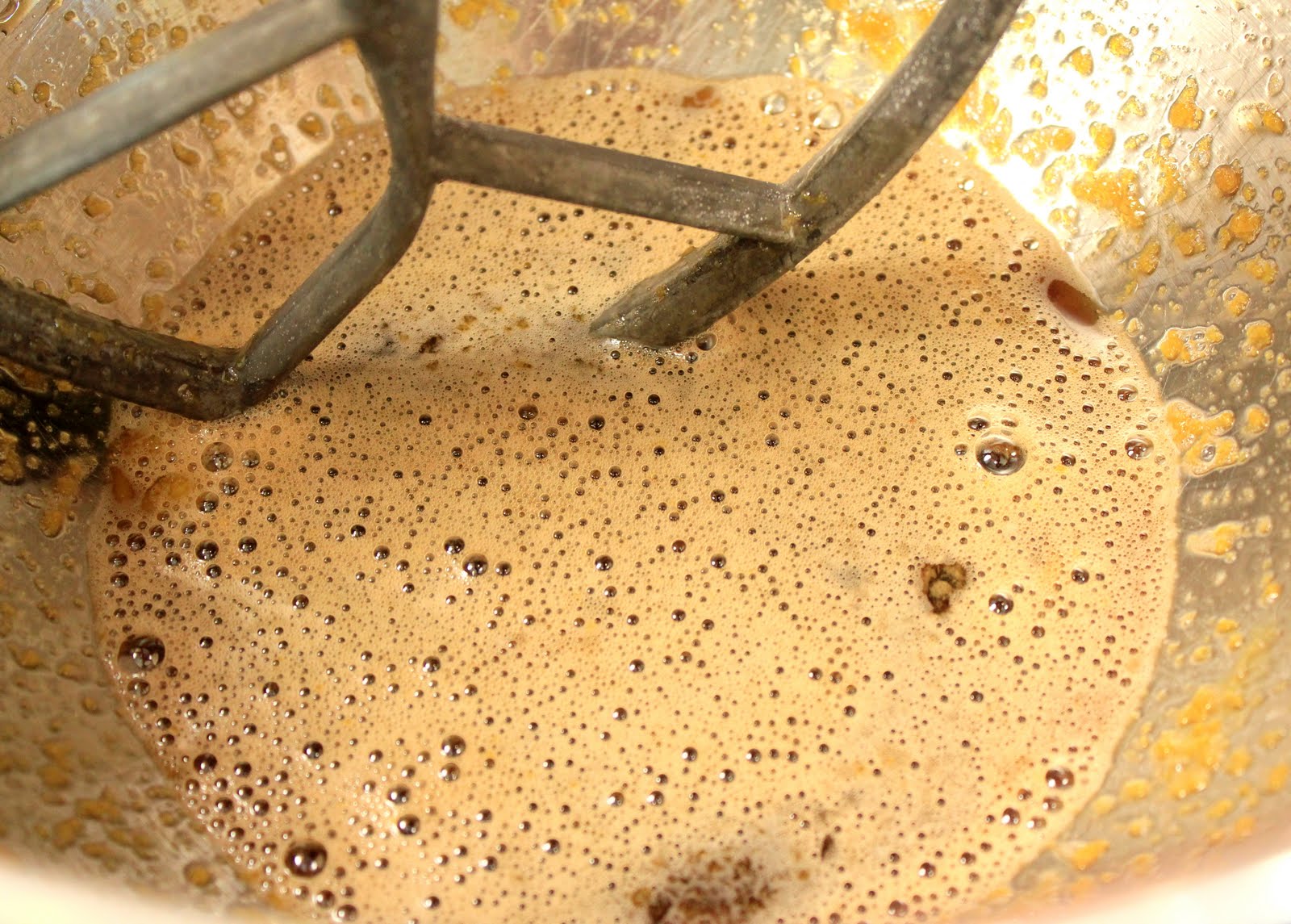 In a heavy saucepan, melt butter chocolate chips over low heat. Cool Slightly. In a large bowl, beat eggs and brown sugar. Dissolve coffee crystals in water; add to egg mixture with melted chocolate.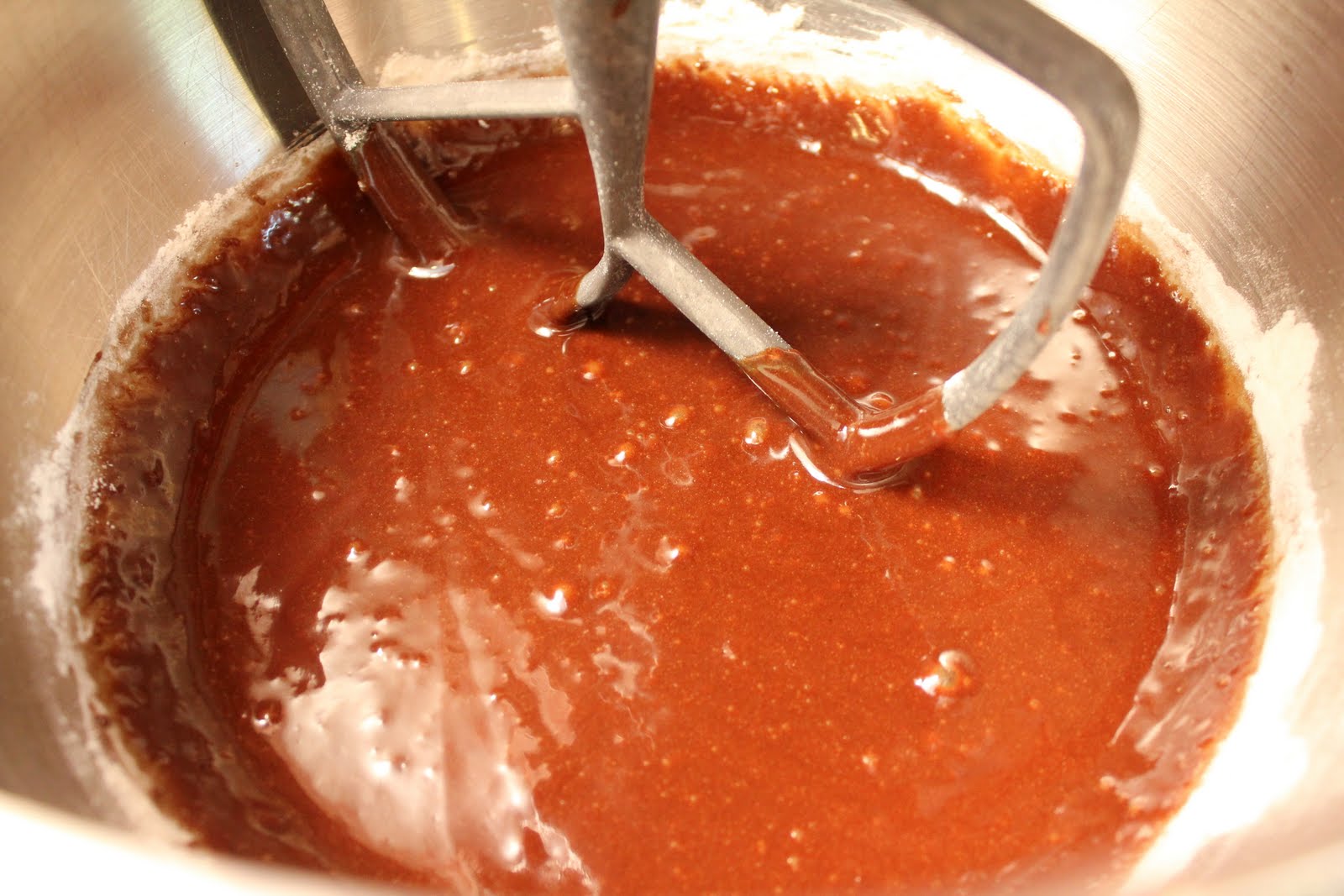 Mix well. Combine flour and baking powder; stir into chocolate mixture. Spread in a greased 9-in. square baking pan. Bake at 350 degrees for 30-35 minutes or until a toothpick comes out clean. Cool on a wire rack.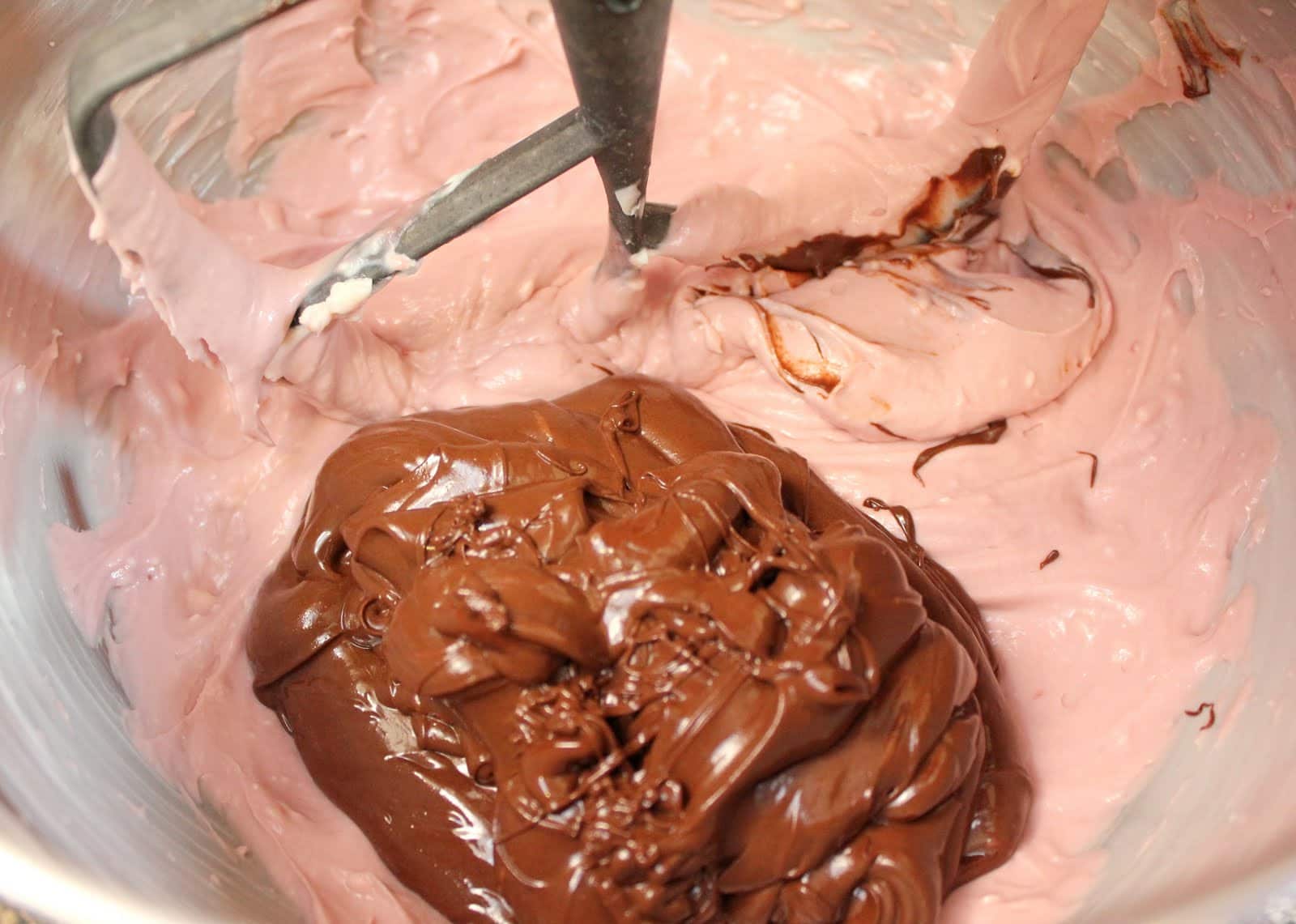 For filling, melt chocolate chips; cool. In a mixing bowl, beat cream cheese and confectioners' sugar until smooth. Beat in jam. Stir in melted chocolate; spread over cooled brownies.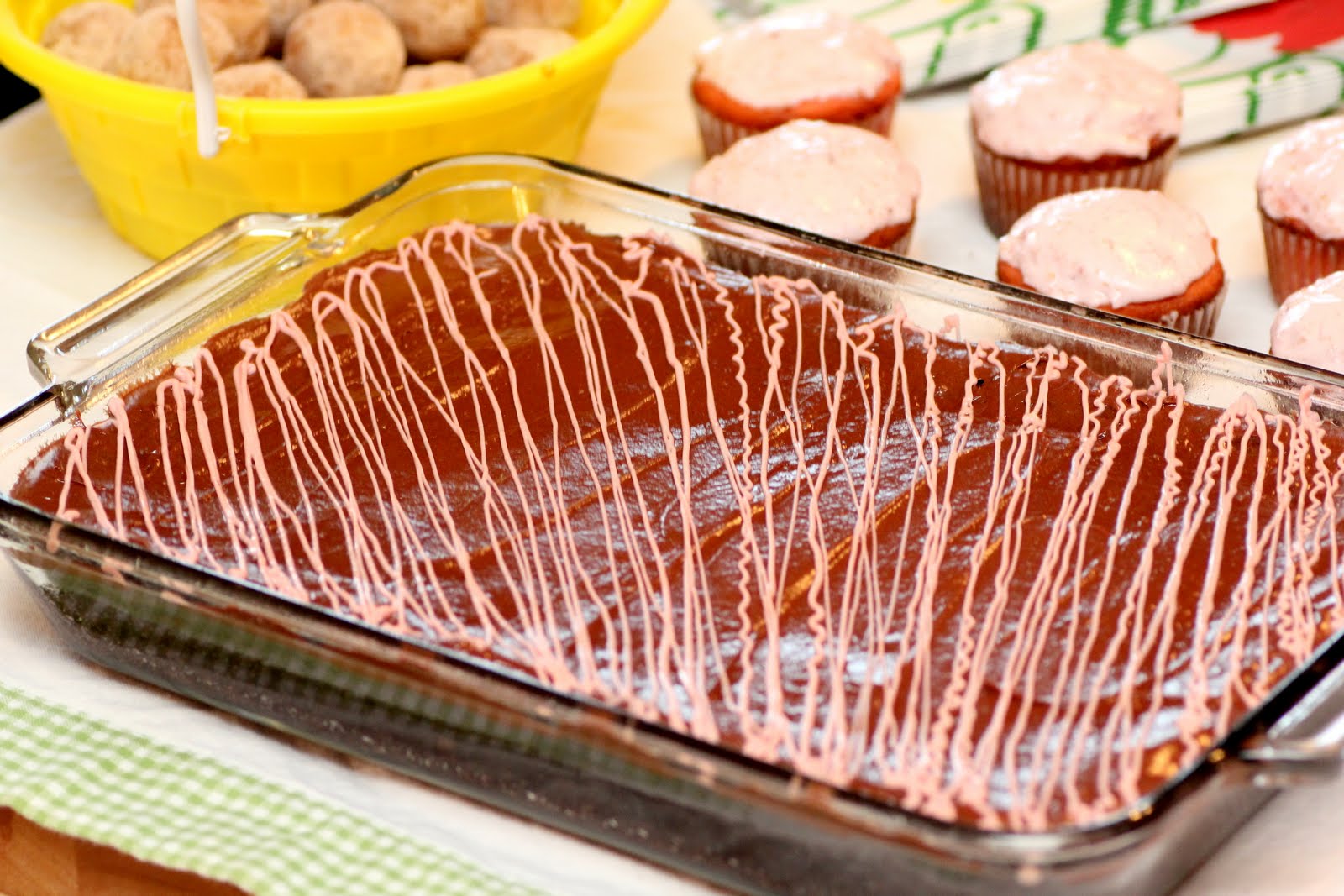 For glaze, melt chocolate chips and shortening (I used pink white chocolate instead of the semisweet chocolate just to add some color to the brownies, and to give it more of that Easter feel). Drizzle over filling. Chill before cutting. Store in refrigerator.
Recipe from Taste of Home Winning Recipes