Back to school!! Today was my kiddos first day of school, and it is kind of a tradition that on the first day I sent them with homemade cookies and a little note that says "Have a great day!!" So for today I wanted something for them and me since I totally needed a chocolate fix after sending 2 or my 3 babies off. Yeah, I'm not gonna lie, I shed a couple of tears.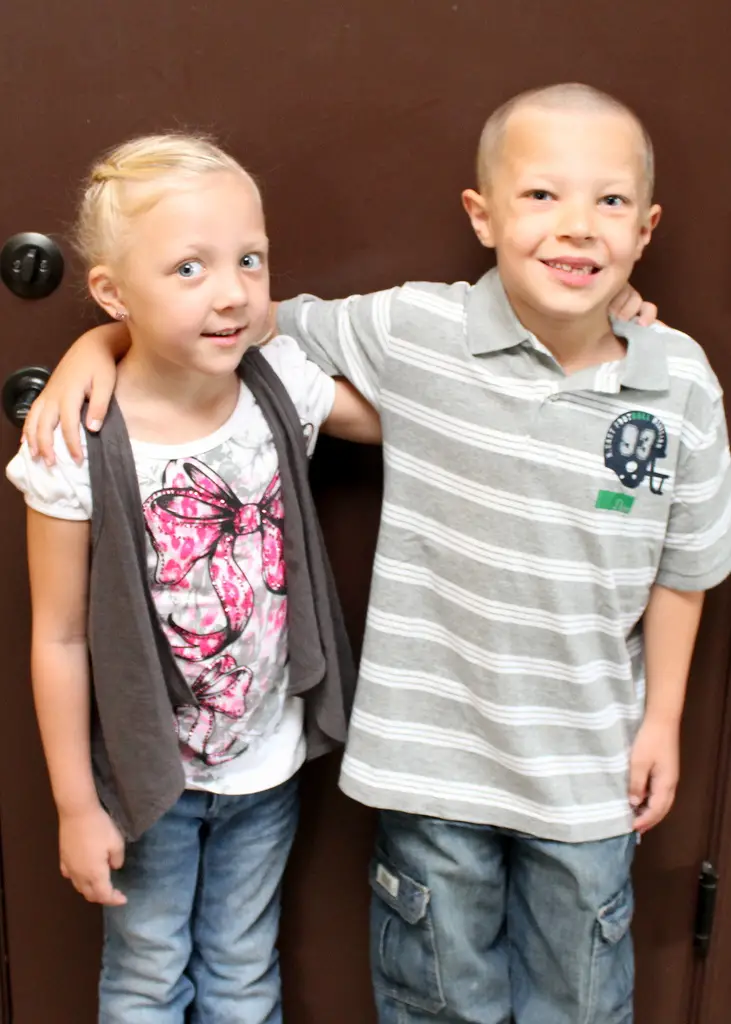 Here are my big kids all ready to go. Brody, on the right, hates pictures. So that's why his smile makes him look like he's in pain 🙂 Gotta love boys!
My sister-in-law actually gave me this cookie recipe a while ago to try. I've kind of been putting it off because I don't really like cookies from cake batters. To me a cookie is just suppose to have kind of a dense consistency, and most cake box cookie recipes turn out so fully you might as well just make it into the cake and cut yourself a small piece. I actually really like this recipe though. Still a little fluffy, but the cream cheese makes this cookie so yummy!! I used devils food cake just cause I wanted that chocolate flavor to really come out over the cream cheese, and I feel like they are perfect, but use your favorite. Also, just a heads up, that it take a little longer for these cookies cause you have to refrigerate them for two hours or so. But other then that, this recipe is so easy and delicious!! Enjoy!
Ingredients
1 (8-ounce) brick cream cheese, room temperature
1 stick butter, at room temperature
1 egg
1 teaspoon vanilla extract
1 (18-ounce) box moist chocolate cake mix
Confectioners' sugar, for dusting
In a large bowl with an electric mixer, cream the cream cheese and butter until smooth. Beat in the egg. Then beat in the vanilla extract. Beat in the cake mix. Cover and refrigerate for 2 hours to firm up so that you can roll the batter into balls.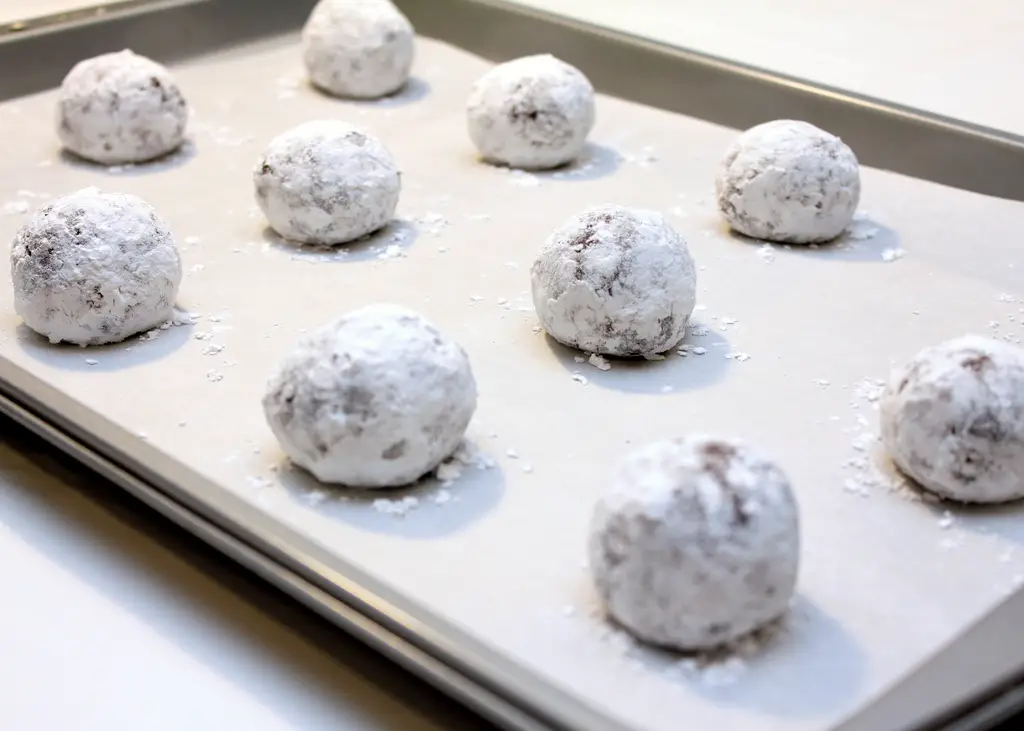 Preheat oven to 350 degrees. Roll the chilled batter into tablespoon sized balls and then roll them in confectioners' sugar. Place on an ungreased cookie sheet, 2 inches apart. Bake 12 minutes. The cookies will remain soft and gooey. Cool completely and sprinkle with more confectioners' sugar, if desired.
Recipe from foodnetwork.com