I know it's not even October yet, but I'm too excited. So, full swing into Halloween foods we go! I made these this last week and I thought they were super fun. Me, my hubby, and my little ones where trying to figure out a fun name to call them, but I couldn't find anything I loved, so I left them it at Cherry Bars, but some ideas we came up with were Bleeding Cherry Bars, Vampire Bites, Epidermal Bars {my husband came up with this one, and it made me wanna gag}, Bloody Bars. Anyways you get the idea. Maybe you can come up with something you like better. But whatever you call them, they are super yummy!! It's almost like a cherry pie/cake. I love cherry pie filling, so any recipe that includes it, I will probably always love, but this recipe in particular was really good. And my kids loved it too, which is the real test. If my kids will eat it, it is sure to be a crowd pleaser. Enjoy!!


Cherry Bars
1 cup butter, softened
2 cups sugar
4 eggs
1 teaspoon vanilla extract
1/4 teaspoon almond extract
3 cups all-purpose flour
1 teaspoon salt
2 cans (21 ounces each) cherry pie filling
Glaze
1 cup confectioners' sugar
1/2 teaspoon vanilla extract
1/2 teaspoon almond extract
2 to 3 tablespoons milk
In a large bowl, cream butter and sugar until light and fluffy. Add eggs, one at a time, beating well after each addition. Beat in the extracts. Combine flour and salt; gradually add to the creamed mixture just until combined.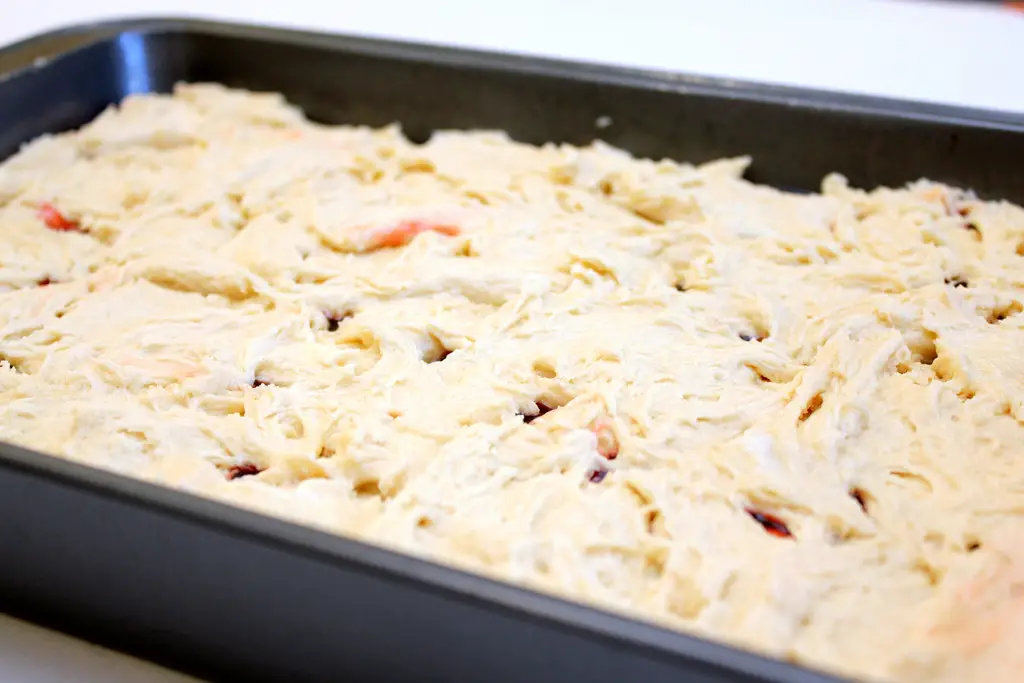 Spread 3 cups batter into a greased 15-in. x 10-in. x 1-in. baking pan. Spread with pie filling. Drop the remaining batter by teaspoonfuls over filling.
Bake at 350 degrees for 30-35 minutes or until a toothpick comes out clean. Cool on a wire rack. Combine the glaze ingredients; drizzle over the top. Cut into bars. Yield: 5 dozen.
Recipe from Taste Of Home Baking Classics