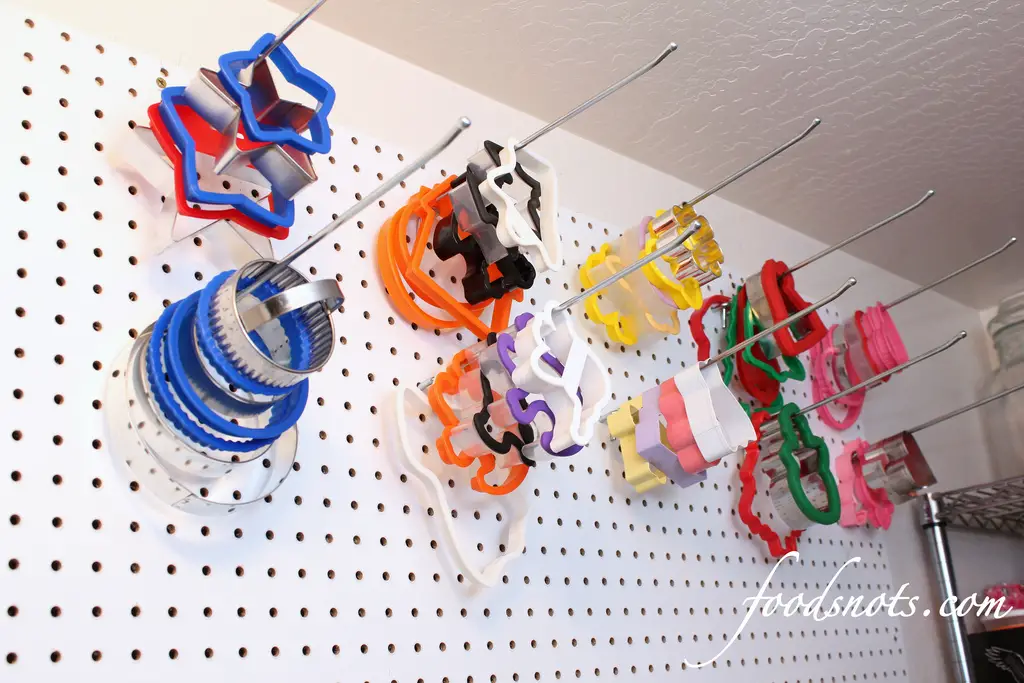 This year I have inherited 2 huge boxes of peoples unwanted cookie cutters, and I'm such a pack rat. I just can't get rid of them cause I'm sure some day I will have use for all of them…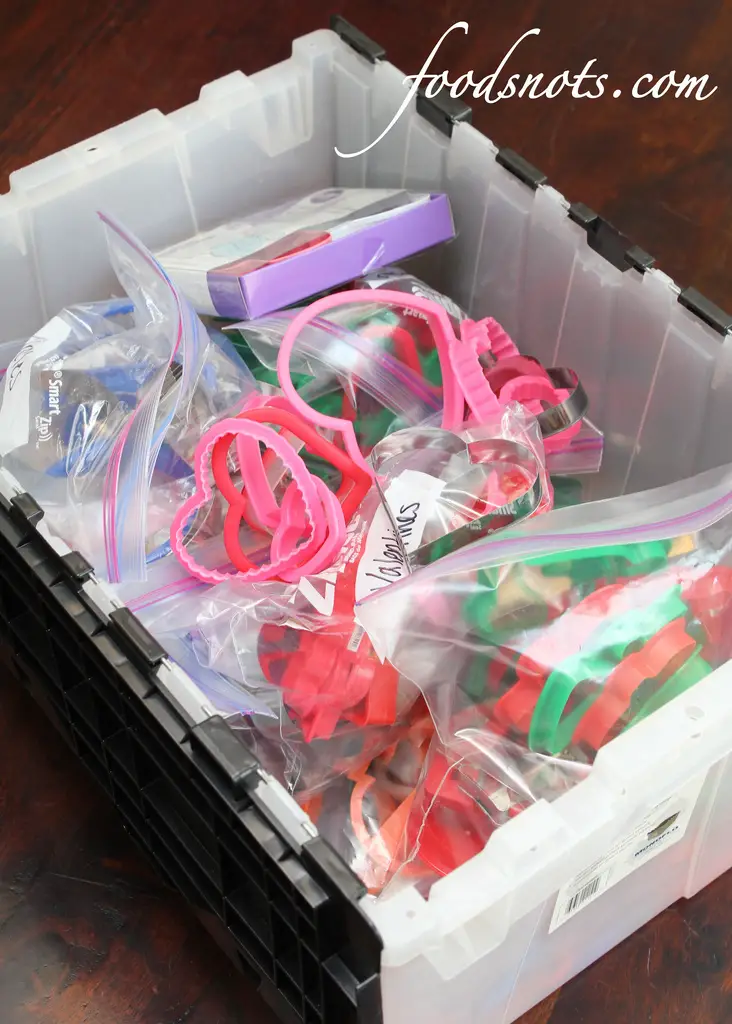 But the dilemma was that I had this huge tote in my little baking pantry with all my cookie cutters in it, and it just took up too much room. I thought about putting it in the garage, but my husband is very greedy with his "man cave" space, so this huge box just sat in my pantry completely in the way.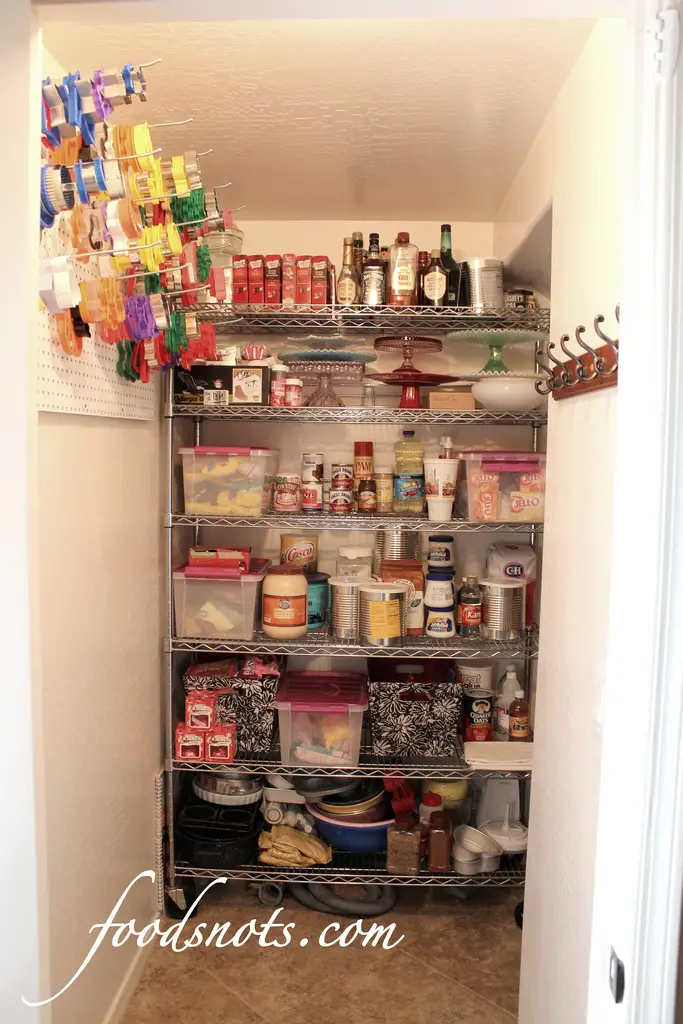 But no more!! I saw this ingenious idea on a blog that I have newly discovered, and am completely in love with, Annies Eats. Complete geniusness!! (Yes I know this is not a word, but if you are a new follower, you should know from time to time I like to make up my own words)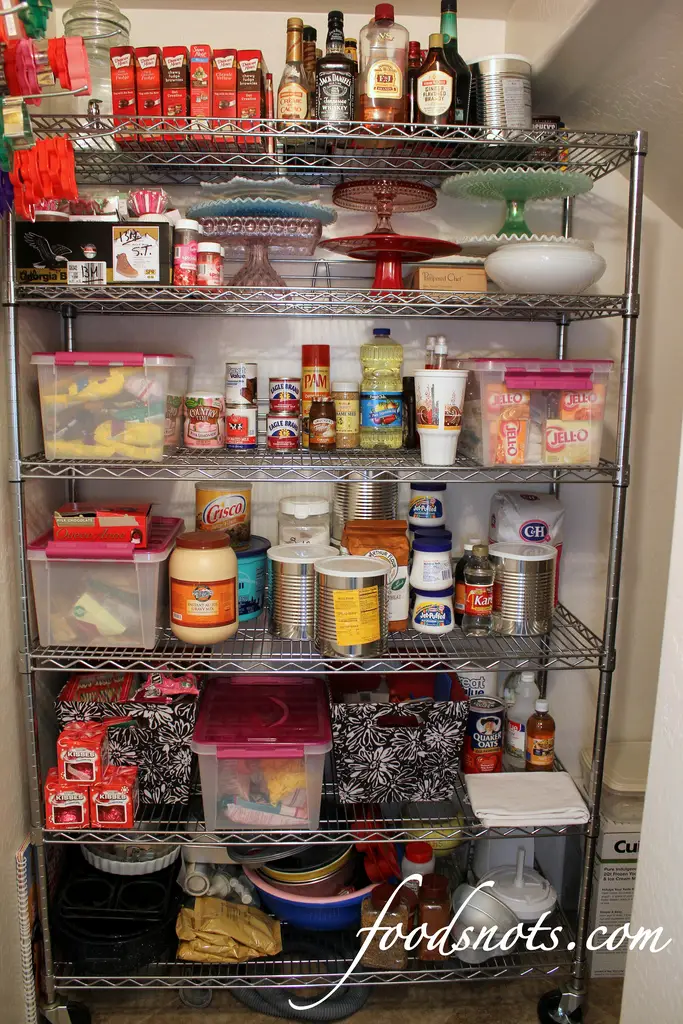 And while I was at it, I decided to go ahead and organize my pantry as well.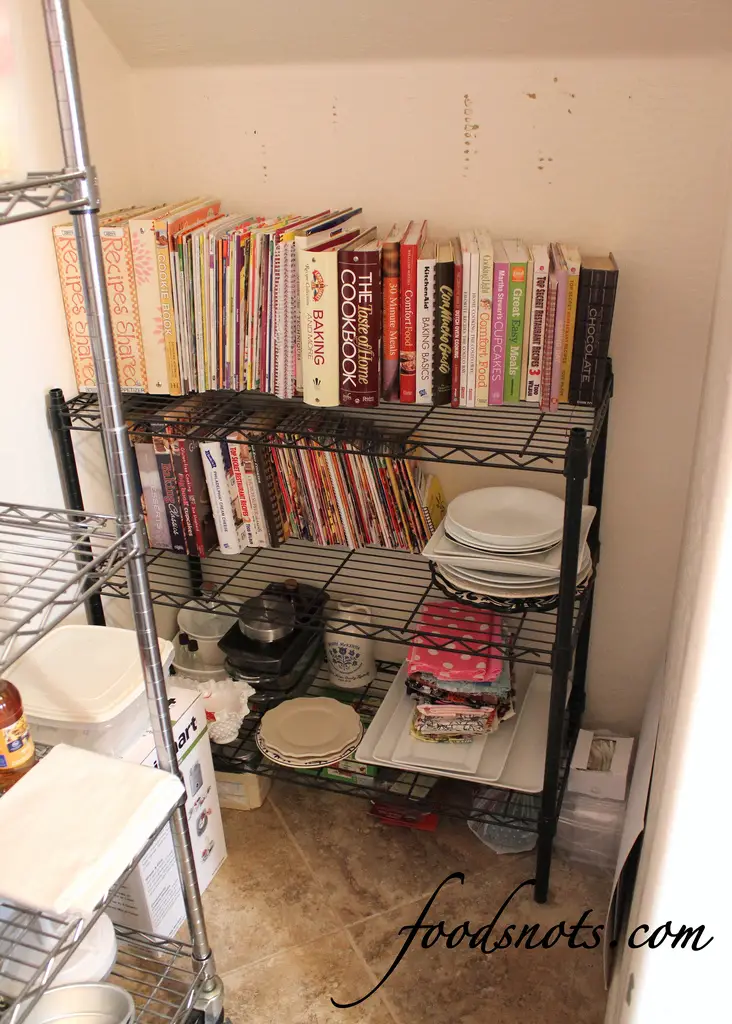 Ah!! So clean and tidy. Eventually I hope to trick my husband into adding built in shelves… but, have yet find a way to drop the hint and convince him that this amazing idea was his (hint to any of you newlyweds, if you can put an idea into your hubbies head in a way that has him thinking it was his idea in the first place, you will have much more luck getting him to do what it is you want him to do ;). But so far I have had no luck with this. So this will have do… For now 🙂
Organized Cookie Cutter Storage
What you need-
1 24 in. by 48 in. sheet pegboard
1 1 in. by 2 in. wood trim, (enough to line the back of the pegboard)
8 3/4 inch screws
6 3 inch screws
About 5-10 4 or 6 inch straight pegboard hooks, (Depending on how many cookie cutters you have. I used the 6 inch, but do what you have space for.)
First, secure the wood trim to the back of the pegboard using 3/4 inch screws. Make sure to attach the screws going from the front of the pegboard into the trim lining the back. Then use the 3 inch screws to attach the assembled pegboard into the wall (you'll need to either anchor your screws or be sure to hit the studs in the wall when you're hanging).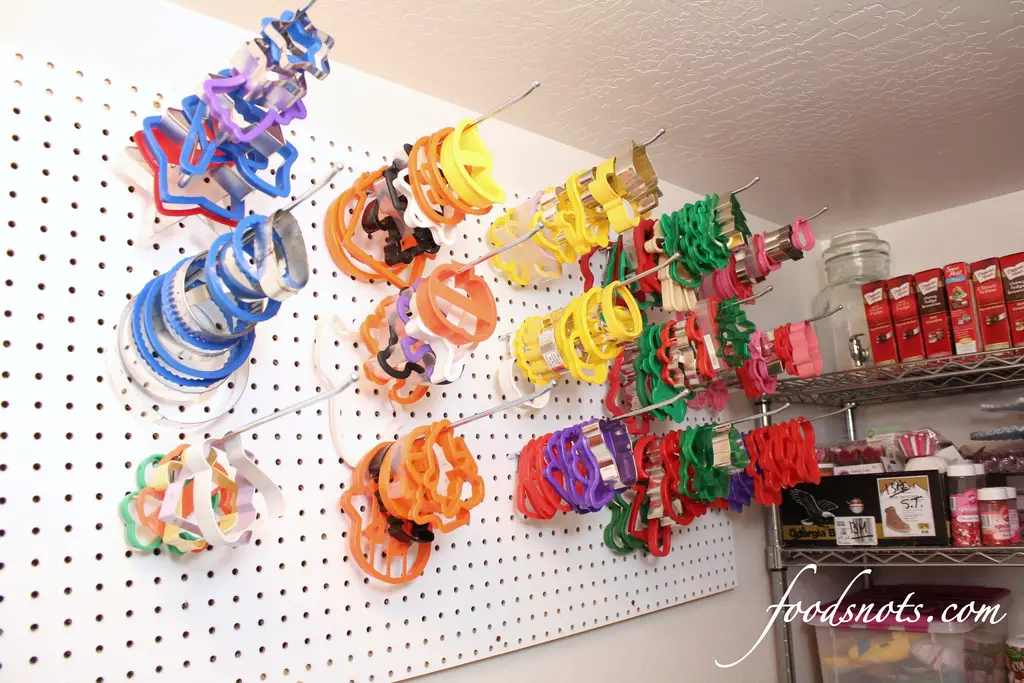 Lastly, add hooks and assemble cookie cutters in whatever way you desire. I organized mine first by holiday, and then by shape or common theme. And that's it!! It sound a lot more difficult then it really is, but if you aren't feeling like this is something you can do, think of it this way… You could always bribe a man you know to do it for you 😉