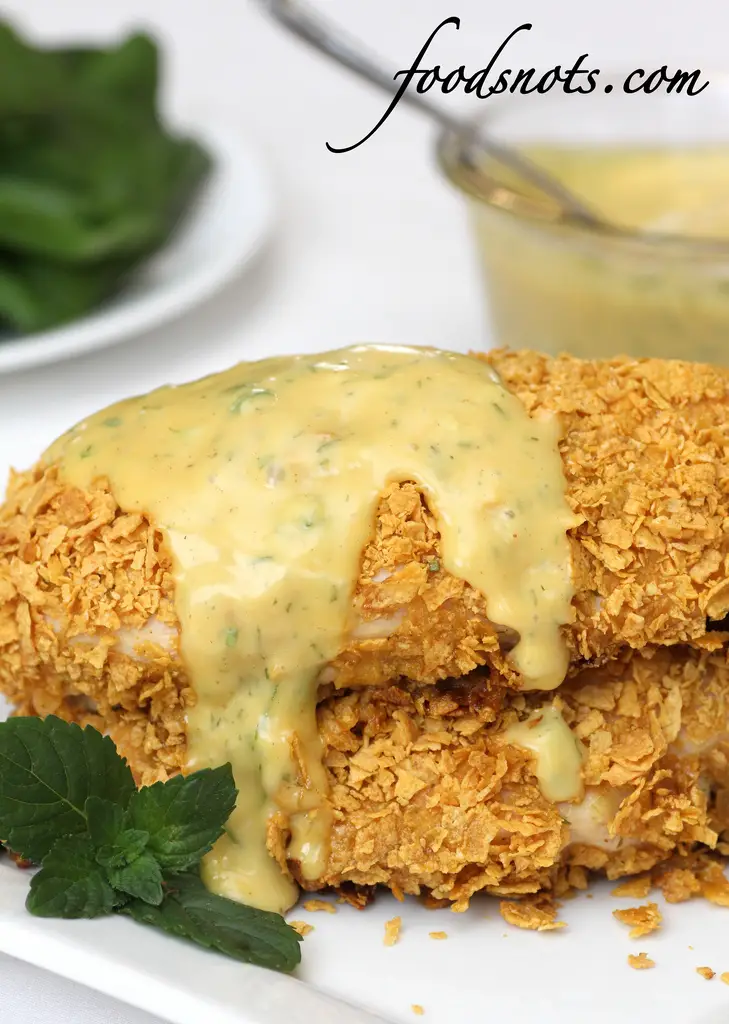 Since I'm gonna be MIA tomorrow and Saturday for my race, I wanted to quickly add this post. This recipe is super yummy and I love the fact that it's low calorie. I feel like it's always so hard to find good alternatives to just plane baked chicken.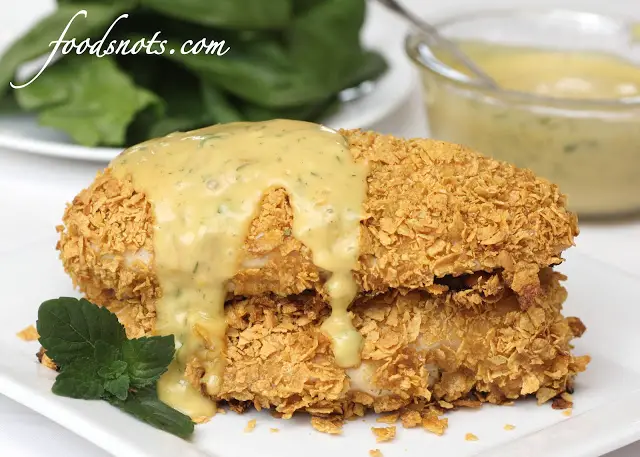 And to top it off, it's also a total comfort food with the crunchy breading and delicious sauce! Enjoy!!
Crusted Honey Mustard Chicken
Cooking spray
2/3 cup lite honey mustard dressing
1/8 teaspoon table salt
1/8 teaspoon black pepper
2 teaspoons dill, freshly chopped
1 medium uncooked scallion, finely sliced
1 cup cornflake crumbs
1 pound uncooked boneless skinless chicken breast, four 4 oz pieces
Preheat oven to 425 degrees F. Coat a shallow pan with cooking spray.
In a small bowl, combine honey mustard dressing, salt, pepper, dill and scallions; remove 1/3 cup and set aside.
Place cornflake crumbs in a shallow bowl. Dip chicken into dressing mixture and then cornflake crumbs; place in prepared pan.
Bake until chicken is golden and no longer pink in center, about 15 minutes.
Drizzle remaining dressing mixture (the 1/3 cup that was set aside) over chicken breasts and serve. Yields: 1 piece of chicken and about 1 1/3 tablespoons of dressing per serving.