Giveaway Closed
Hey everyone!! So three monumental things happened to me this weekend! 1) It actually rained here in Arizona! So much so that everything was flooded. Love it! 2) I caved and finally got a smart phone. My husband has been trying to convince me to get one for probably over two years, but I was completely against them, but now that he got a new phone, his old one was just sitting around the house. So… it had to get used right. I mean, that's just waistful. So I did it. Made the commitment, and so for so good (fingers crossed). I have extremely bad luck with phones. Which is why I prefer the cheapie, just has the necessities, phones. But, I am vowing to take care of this one!! 3) And last, I repainted my kitchen/family room. Ok, these might not quite be momentous, but I'm excited!! (Not to mention, if you have followed my blog, you know I'm a little over enthusiastic about, well, everything 😉
So with all that fun great stuff, and the fact that it's my birthday this month, making me in an even better mood, I wanna do a giveaway!! I have recently discovered how much I love cast iron. I literally gave all my old pots and pans away and have completely converted. It's just amazing, and I don't have to worry about any teflon, or any of that crap, getting into my food. I just love it!! So, I figured with this new found love, I'd giveaway a Lodge Color Dutch Oven!!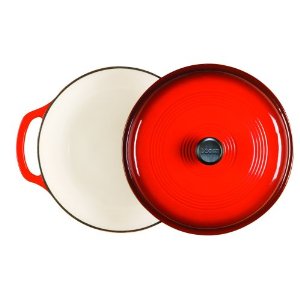 The person that wins this giveaway will get either a Island Spice Red, or Caribbean Blue, 6 Quart Lodge Color Dutch Oven. Your choice on the color!!
How To Enter!!
You have the capability to entering 4 times. 1 for each task completed!!
(This giveaway is only being offered to those residing in the USA. Sorry, shipping is just too crazy to send elsewhere.)
Follow My Blog
Like Recipe Snobs on Facebook
Follow my pins on Pinterest
Leave a Comment Including:

 Your e-mail, so I can contact you if you win, if you

liked my Facebook page

, if you

started following me on Pinterest

, or

started following my blog

. (This is mandatory to enter. Please include the following/liking in your comment so I know how many times to enter you name into the drawing.)
Giveaway Closes Friday, July 27th
And that's it!! You can enter a total of 4 times, and you must both, leave a comment as stated in step 4, and live in the United States. It's just to hard to try and figure out, ok this person just like my Facebook, but didn't comment. Are they wanting to enter? So please remember to comment 🙂 And Good Luck!!
Whiskey Refried Beans
2 tablespoons vegetable oil
1 large onion, diced
2 garlic cloves, minced
1/2 jalapeno, seeded and minced
12 cups warm water
1 1/2 tablespoon brown sugar
3 1/2 cups pinto beans
3 tablespoons Jack Daniel's Whiskey
1/2 teaspoon ground pepper
1 teaspoon salt
In large pot, or dutch oven, warm oil over medium heat. Add onion, garlic, and jalapeno. Cook for a couple of minutes, until onions start to turn translucent and garlic becomes fragrant.
Add remaining ingredients.
Turn heat up to high and bring to a hard boil. Boil for 2 minutes.
Turn heat down to about medium-low. You just want the mixture to lightly simmer. Cover and cook for 2 to 3 hours, checking and stirring beans about every 30 minutes to an hour. (Depending on your altitude and the beans, you may have to add water during cooking process.)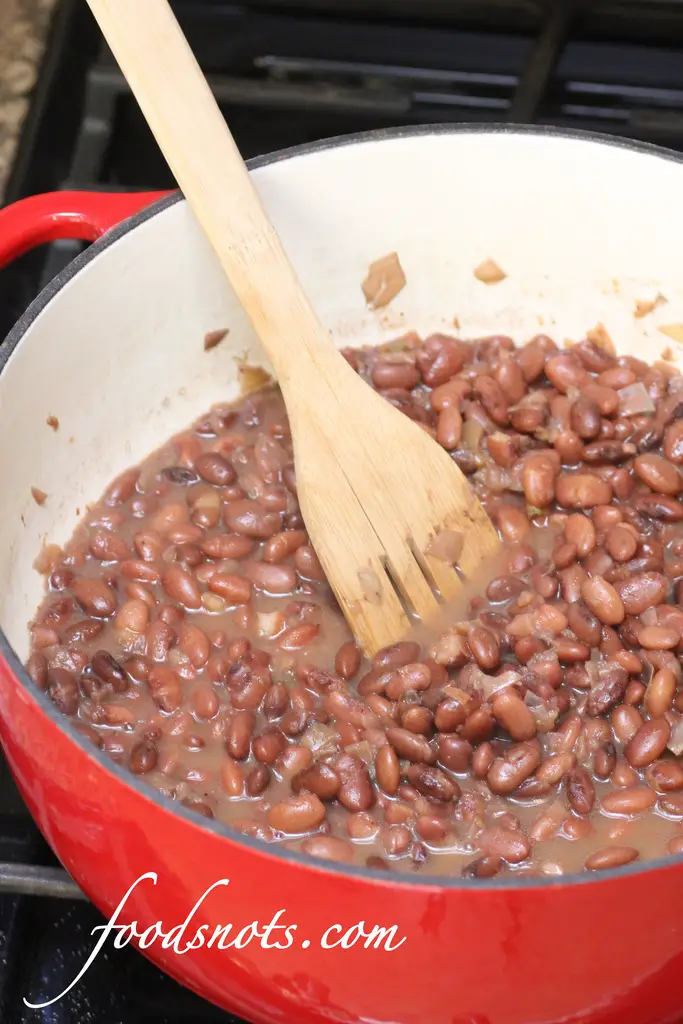 When beans have cooked, uncover and turn off the heat. Let cool for about 5 minutes.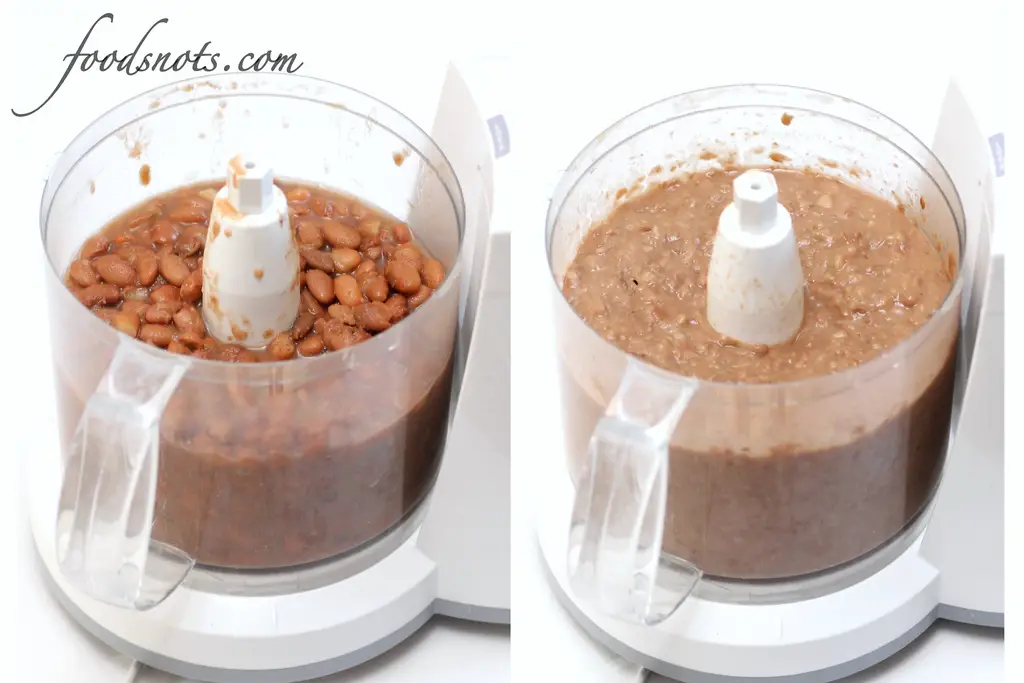 Add cooled beans to a food processor and process until mixture is almost smooth, but still has small bean particles remaining. Serve immediately or store in an air tight container in the refrigerator.