I meant to post this recipe early this morning, but I was having a little too much fun editing and sucking the color out of certain pictures, and ran out of time. I love this recipe though. I don't know what it is about taking something you've imagined and making it come to life that is so liberating, but I think I'm newly addicted to creating my own recipes.
This one is a combination of cheese and fruit that you might have at like a wine tasting, but then put together to make a pizza. P.S. I completely forgot how hard pizza is to photograph. Anything that is cut into a triangle shape, pizza, pie, cakes, is so stinking hard to feel like you have got an angle that features everything, but at the same time doesn't feel awkward. Does anyone else have this problem?
And as always I have to include my closeups. Seriously, I know what your thinking. All I have to say it don't knock it till you try it. The first bight will be dedicated to determining if the flavors indeed go together, but I'm just gonna warn you that once you start you can't stop. Crunch, gooey, creamy, sweet, a little sour and oh so good!! You have been warned 😉
Oh!! P.S.S. Guess What!?! I'm finally getting my site designed by someone that knows what they are doing (or in other words, not me). I'm so excited! Yay!! It will be up and coming at the beginning of March sometime. Don't worry. We're not taking the sight offline in the process. The first day it'll be up, we might being fiddling with it a little, but won't be down for more then a couple of hours before it's back up and running, and I'll still be posting. But that won't be for a couple weeks and I'll keep everyone posted. I just had to share the exciting news!!
Pizza Dough
1 package quick rise yeast
2 teaspoon sugar
1 cup warm water
2 1/2 cups all purpose flour
2 tablespoon extra virgin olive oil
1 teaspoon salt
Topping
13 ounces Fig Preserve
1 tablespoon extra virgin olive oil
2 1/2 tablespoons honey, divided
13.2 ounces Brie Cheese
3 Granny Smith Apples, sliced thin
1/2 tablespoon water
In a mixing bowl combine yeast, sugar, and water. Set aside until mixture starts to bubble, about 10 minutes.
Add flour.
Oil and salt.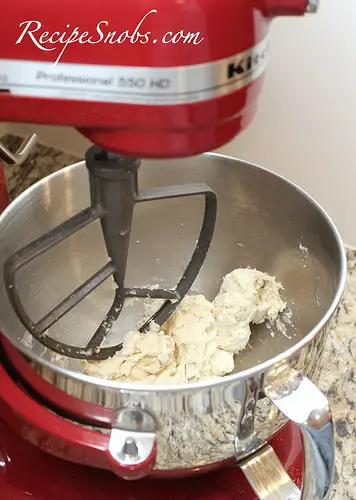 Mix until smooth. Set aside to let dough rest for 5 minutes.
Preheat oven to 450 degrees.
In a small bowl mix 1 tablespoon olive oil and 1/2 teaspoon honey. Set aside.
Pour dough onto a floured surface. Knead 2 to 3 times.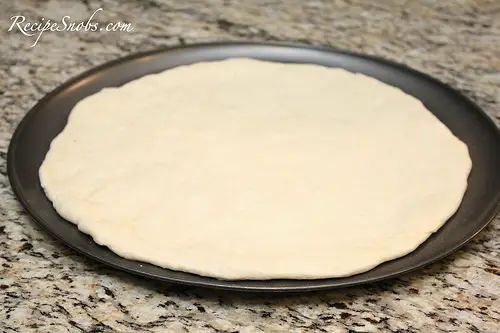 Pat or roll into a round about 12 to 13 inches across. Transfer crust to a lightly greased pizza pan.
Spread Fig Preserve evenly over the top of crust staying about 1/2 inch from the side. Drizzle olive oil/honey mixture over fig layer.
Slice Brie about 1/8 – 1/4 inch thick. Lay cheese over fig preserve to cover almost entire surface without overlapping onto crust.
Bake at 450 degrees for 15 to 20 minutes until cheese and crust start to turn golden brown.
The last 5 minutes of baking start slicing the apples. Pull pizza out of oven and let cool for 2 minutes. Place apple slices evenly over cheese as to cover entire cheese and fig layer but to leave the crust exposed.
Combine remaining 2 tablespoons honey and 1/2 tablespoon water. Drizzle over apples.
Cut and serve.