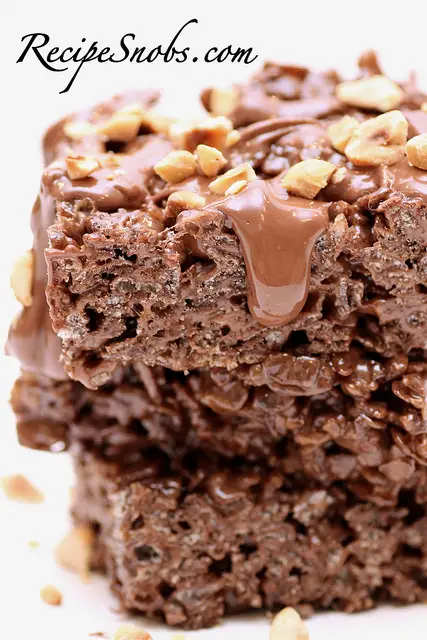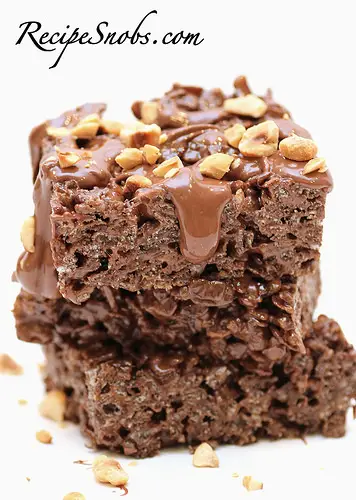 Nutella Marshmallow Cereal Treats
1 (10 ounce) package mini marshmallows
6 tablespoons butter
2 1/2 tablespoons light corn syrup
1/2 cup Nutella, plus 1/4 cup to drizzle
7 cups Cocoa Pebbles Cereal
1/3 cup chopped toasted hazelnuts, optional
Spray a 9×13 inch pan with cooking spray. Set aside.
In a large sauce pan heat marshmallows, butter, and corn syrup over medium heat until marshmallows are almost completely melted but still some clumps remain. Add 1/2 cup Nutella and stir until completely smooth.
Take off heat. Add cereal and fold mixture until marshmallow mixture is consistent throughout. Scoop into the 9×13 inch pan. Spray fingures with cooking spray and press cereal mixture evenly into the pan. Set aside an let cool for 10 minutes until it comes to room temperature.
In a microwave safe bowl heat up 1/4 cup Nutella for about 30 seconds. Drizzle over cereal treats and top with toasted hazelnuts. Cut and serve.